2021fri13aug12:00 pm1:30 pmVirtual EventOutreach Webinar of NGIS & CHUNAUTI 2.0 – Lucknow & Prayagraj12:00 pm - 1:30 pm Event Organized By: Software Technology Parks of India
Event Details
About this Event
Next Generation Incubation Scheme (NGIS) is STPI's comprehensive incubation scheme which has a vision to drive the rise of India as a Software Product Nation so as to make India a global player in development, production and supply of Innovative, Efficient and Secure Software Products (including embedded software) thus facilitating the growth across the entire spectrum of ICT sector as envisioned in the National Policy on Software Products (NPSP) – 2019.
NGIS is focused on 12 Tier-II locations of India viz. Agartala, Bhilai, Bhopal, Bhubaneshwar,
Dehradun, Guwahati, Jaipur, Lucknow, Prayagraj, Mohali, Patna & Vijayawada.
NextGen Startup Challenge Contest (CHUNAUTI – Challenge Hunt Under NGIS for Advanced Uninhibited Technology Intervention) is an online Challenge under NGIS to find the products & solutions to address the issues/challenges faced during and post pandemic situation. CHUNAUTI is looking to identify and support the solutions which can support Government, industries & public at large for their seamless operations and enabling them to face the varied difficulties & bottlenecks during and post pandemic situation.
STPI through CHUNAUTI 2.0 is looking to identify and support promising startups with a special focus on women-led start-ups working on innovative technology products & solutions in focus sectors like Education, Healthcare & Wellness, Financed, SaaS, E-commerce, Agriculture and Environment, and give them access to networks, connects, learning and resources that are needed to build scalable, profitable and global businesses.
Speakers & Host

Dr. Devesh Tyagi
Senior Director, STPI
Dr. Devesh Tyagi is Senior Director, Software Technology Parks of India (STPI). He has more than 26 years of experience in IT/ESDM sector. He has been actively involved in the promotion of IT/ESDM sector and also working for the promotion of entrepreneurship, innovation and product creation in the country. He has also been involved in various policy formations for IT/ESDM sector. Prior to joining STPI, he served National Informatics Centre (NIC) in various capacities. He has a wide range of experience in Project Management and Software development. He possesses strong technical capabilities and delivered lot of remarkable projects during this period. Dr. Tyagi has earned his B.Tech in Computer Science and Engineering from Marathawada University and Masters Degree from BITS, Pilani.
---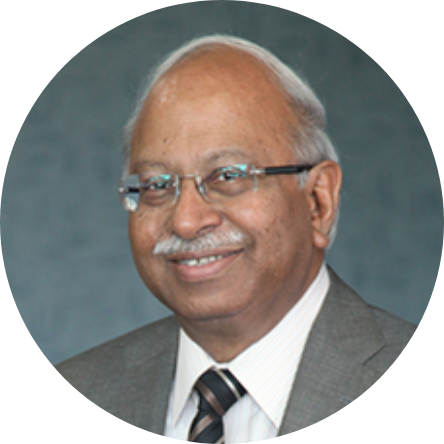 Dr. Saurabh Srivastava
Chief Mentor NGIS Lucknow & Former Chairman NASSCOM, Chairman Emeritus, TiE Delhi-NCR
Dr. Saurabh Srivastava is an Indian entrepreneur, investment professional, institution builder, and former chairman of NASSCOM, a non-profit trade organization for the promotion of the Indian IT industry. A master's degree holder from Harvard University, he founded Infinity Venture, reportedly the first venture capital fund in India, and is a recipient of Dataquest Lifetime Achievement Award, the IT Industry Award from the Prime Minister of India and Distinguished Alumnus Award from the Indian Institute of Technology, Kanpur. The Government of India awarded him the fourth highest civilian honor of the Padma Shri, in 2016, for his contributions to trade and industry.
---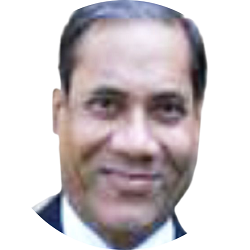 Dr. G S Darbari
Chief Mentor NGIS Prayagraj & Managing Director, Darbari Industries -Prayagraj
Dr. G S Darbari, having well over 50 yrs. of academic and industry experience,received M.Sc.in Electronics & Ph.D. degrees in Physics from University of Allahabad in 1966, about 4 years Research & teaching experience at Brooklyn Polytech ( now renamed as Polytech University of New York after taking it over by New York University), as Post Doctoral Research Fellow under the sponsorship of US Air Force office of Scientific Research , carried out Research in the area of materials & taught in USA and University of Allahabad.
Founder and Partner, Darbari Industries, managing the manufacturing and R&D unit at Prayagraj, Involved in development and production of energy saving Electronic and Electrical equipments, Won prizes on presentation of papers and hold Indian patents.
Sr. Member Instrument Society of America(USA), Life Member, Acoustical Society of India(ASI), Fellow Institution of Electronics & Telecom Engrs.(IETE), Fellow Indian Society of Lighting Engineers(ISLE), Past President, Eastern U.P. Chamber of Commerce & Industry, Allahabad, Past chairman I.E.T.E. Allahabad Center, Member, sectional committee of Bureau of Indian Standards, New Delhi.
As part of Stakeholder meet organized by UNCTAD in connection with the Indo-EC and South East Asian countries free trade agreements., Member Advisory Committee of Ministry of Railways and Ministry of Finance , Govt. of India and various committees of Govt. of U.P, Addressed various National Conferences in India on the subjects of Industrial and Infrastructure Growth like Inland Waterways, Growth opportunities in Allahabad and Eastern UP region through Information Technology, Horticulture and Food Processing Industries, Member of Apex committee of UP Government on Electronics & Communication.
Represented Chamber of Commerce as Member of Airport Advisory committee at Allahabad. Member of the Board for IEDC Centre at Indian Institute of Information Technology, Allahabad.
---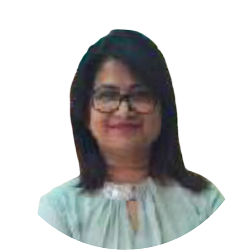 Ms. Aparna Mishra
Founder, Women Shine
Ms. Aparna Mishra having 18 years of Corporate Experience, worked in The Times Of India, Modi Revlon & Reliance Communications. Ventured into Entrepreneurship to pursuing the passion, zeal. Its been 11 years into this and still going on strongly. Did a course on Women Entrepreneurship from ISB Hyderabad, Goldman Sach's programme which really gave an insight to work for Women Entrepreneurs. Possess excellent interpersonal skills and a great networker. A Business Coach and a mentor to many startups and women entrepreneurs. Also attached with various Incubators in India.
She has a vast experience of 11 years till date in Entrepreneurship. Started off in 2008 with Education venture, Trainings and also ran a BPO for 6 years for Mahindra Holidays. Became a Mentor, Startup Consultant and a Startup Influencer. Also attached with various Incubators. Mentor startups in Sales, Strategy, Marketing & Operations. In May, 2020 launched a Global Digital magazine by the name "Women Shine" which is focusing on Women and Lifestyle. Also a part of many associations( ABWCI, FICCI FLO, WICCI, Inner Wheel, TIE Lucknow, NHRD Lucknow, LMA, CIMSME, Lions Club).
She has worked in The Times of India, Modi Revlon & Reliance Communications for 18 years. In these 18 years worked in various domains like Customer Operations, Sales & Marketing.
---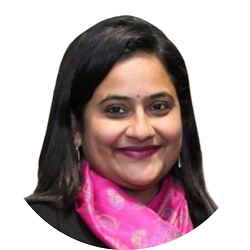 Ms. Ankita D Shukla
Executive Director – TiE UP
Born in Kanpur and completing her studies from Lucknow , Ms. Ankita is an exemplary example of self-motivation and accepting change to find opportunities..
A Science Graduate, she pursued her dual post-graduation in Business Management from Symbiosis, Pune and in Computer Application from HBTI, Kanpur .
She has a vast experience of 14 years till date which includes handholding startups, educating, creating an entrepreneurial ecosystem in schools and colleges, coordinating for investments, personality development and a soft skills trainer.
She is also a Co-Founder of an IIT Kanpur incubated startup. She has been the speaker, mentor and jury at various events at Technical and Management institutions. She has closely worked with FICCI Ladies organization and MSME – helping women led startups to grow.
She is also a passionate startup enabler and a communication expert. She has worked with top institutions and corporate groups like IIT Kanpur, PSIT, HBTI, Career Launched , Superhouse group ,Lohia group etc .Her ability to gel and make friends made her a loving senior to all her juniors .
A true multi-tasker, Ms Shukla is always present for people who know her and looks ahead to build positivity and happiness around her.
---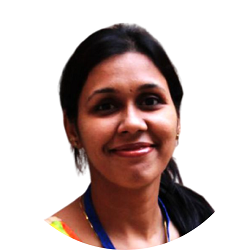 Dr. Niharika Anand
Assistant Professor, IIIT Lucknow
Dr. Niharika Anand is an Assistant Professor in IIIT Lucknow having teaching interest in Digital Electronics, Communication Systems, Data Communication, Wireless Communication, and Electronics Systems.
Dr. Niharika has research interest in Wireless Sensor Network, 4G and 5G Technologies, IoT, Distributed Networks etc.
She has done her Ph.D. in Wireless Sensor Network from Indian Institute of Information Technology (IIIT), Allahabad.
---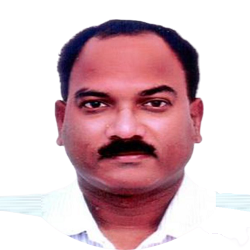 Shri Surya Kumar Pattanayak
Scientist F & Officer In Charge STPI-Lucknow
Shri Surya Kumar Pattanayak is having 25 + years of experience in STPI, presently working as Scientist F and Officer-in-Charge at STPI-Lucknow. He is closely working with state government, academic Institutions and other stakeholders for the promotion of IT/ITES/ESDM industry in the UP region. Prior to Lucknow centre, he has worked in the capacity of Officer-in-Charge at different STPI centres at Rourkela, Bhubaneswar, Ranchi, and Patna.
---
Time

(Friday) 12:00 pm - 1:30 pm
Virtual Event Details
RUN
Event has already taken place!
Organizer