2021tue17aug2:30 pm3:30 pmVirtual EventROADSHOW ON CHUNAUTI 2.0 UNDER NGIS ORGANIZED BY STPI GUWAHATI2:30 pm - 3:30 pm
Event Details
About this Event
An event "ROADSHOW ON CHUNAUTI 2.0 UNDER NGIS" is scheduled to be organized by STPI Guwahati on 17th August 2021 (Tuesday) at 02:30 PM to 03:00 PM through online mode for the participations by budding entrepreneurs/start-ups in the open challenge CHUNAUTI 2.0 with their innovative ideas.
NGIS: Next Generation Incubation Scheme (NGIS) is STPI's comprehensive incubation scheme which has a vision to drive the rise of India as a Software Product Nation so as to make India a global player in development, production and supply of Innovative, Efficient and Secure Software Products thus facilitating the growth across the entire spectrum of ICT sector as envisioned in the National Policy on Software Products (NPSP) – 2019. STPI through CHUNAUTI 2.0 is looking to identify and support promising startups with a special focus on women-led start-ups working on innovative technology products & solutions in focus sectors like Education, Healthcare & Wellness, Financed, SaaS, E-commerce, Agriculture and Environment, and give them access to networks, connects, learning and resources that are needed to build scalable, profitable and global businesses.
CHUNAUTI 2.0 is a platform where a startup gets an opportunity to solve problems through innovative solutions. The objective of this is to identity, recognize & reward aspiring and early-stage tech entrepreneurs. This platform facilitates aspiring entrepreneurs and innovators and their success through strategic networking, seed funding, mentoring, providing support for training, marketing, patenting, access to the CoE labs, tools, software and state-of-the-art incubation facility.
Speakers & Host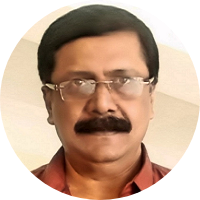 Shri P.K. Das
Jurisdictional Director, North-East & West Bengal
Shri P K Das is working as Scientist G and Jurisdictional Director, Northeast & West Bengal of Software Technology Parks of India, Ministry of Electronics and Information Technology (MeitY), Government of India. Also worked as Jurisdictional Director, STPI for Bangalore and Bhubaneswar, Patna, Ranchi.
Did MS in EE from University of Tennessee, Knoxville, USA.
Worked as Superintendent of Police and Managing Director of Assam State Electronics Development Corporation in Assam.
Served as Development Commissioner, Special Economic Zone, Ministry of Commerce, and Government of India.
Also served as Director of Centre for Electronics Design and Technology of India (CEDTI), Director of DoECC (Now National Institute of eLearning and Information Technology), CoChairman of Electronic Research & Development Center of India (Now CDAC) extension centre.
Has experience of mentoring 500+ startups/entrepreneurs and working with 2000+ IT/ITES exporting companies.
Has publication in the proceedings of IEEE.
---

Shri Subodh Sachan
Director, STPI-HQ and CEO, STPINEXT Initiatives
Shri Subodh Sachan, Director STPI HeadQuarter and CEO of STPINEXT INITIATIVES, is heading pan-India startup initiatives of Software Technology Parks of India (STPI) including establishment of domain specific Centres of Excellence in emerging technologies like IoT, AI, BlockChain, AR/VR etc.
---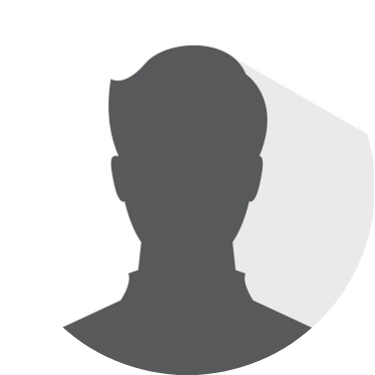 Smt. Shanta Sarma
Director, CII
---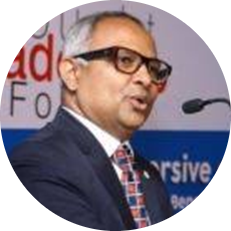 Shri Kumaran Venkatesh
President & Partner, AXLERATE Now, Bengaluru
Venki has over three decades of work experience in consulting, Business
Development, sales management, marketing operations and executive leadership roles across IT, Semiconductors & Software at MNC's and Indian companies at Hong Kong, Boston and India. Venki is a partner at AXLerateNOW focusing on scaling IOT startups. Prior to his current startup he was a Senior Director of Business Development at ARM (Softbank Group) developing IOT, AI/ML, Security, HPC & cloud data center market. Prior to ARM, Venki was with an Industry body on Electronics and Semiconductors where he passionately worked to grow the Electronic System Design & Manufacturing industry as well as created an IOT ecosystem in India. He curated 16 IOT startups across MedTech, Wearables, Spacetech and mentored, coached and advised them on Execution, Market and funding capital.
Prior to his current role, Venki was spearheading Intel's Wind River India business as India Country Manager. He passionately worked to open Wind River
India Design Center, which helped Indian customers design world-class embedded solutions for Aerospace, Defence, Networking, Industrial and mobile
market. Prior to Wind River, Venki was Regional Manager (US East and Canada)
with Tata Elxsi in the US.
From 1987 to 2003, he held various senior management positions in India and
overseas at Modi Olivetti, On Mobile, Motorola, and others.
He is also a well-known personality in the media. His article and opinions are often published in leading technology and business publications. He was also featured in "Next Big Thing" on NDTV Good Times channel as a thought leader.
He is the co-chair of IOTNEXT, TIE Bangalore board member and founder member of NETRA Accelerator Foundation. Venki is also a corporate faculty of the ART OF LIVING and has taught to various sections of the society.
---
Organizers
Time

(Tuesday) 2:30 pm - 3:30 pm
Virtual Event Details
RUN
Event has already taken place!