2020tue25aug3:00 pm4:40 pmVirtual EventOutreach Webinar of NGIS & CHUNAUTI – Vijayawada3:00 pm - 4:40 pm
Event Details
About this Event
About: Next Generation Incubation Scheme (NGIS) is STPI's comprehensive incubation scheme which has a vision to drive the rise of India as a Software Product Nation, so as to make India a global player in development, production and supply of Innovative, Efficient and Secure Software Products (including embedded software) ,thus facilitating the growth across the entire spectrum of ICT sector. as envisioned in the National Policy on Software Products (NPSP) – 2019.
NGIS is focused on 12 Tier-II locations of India viz. Agartala, Bhilai, Bhopal, Bhubaneshwar, Dehradun, Guwahati, Jaipur, Lucknow, Prayagraj, Mohali, Patna & Vijayawada.
NextGen Startup Challenge Contest (CHUNAUTI – Challenge Hunt Under NGIS for Advanced Uninhibited Technology Intervention) is an online Challenge under NGIS to find the products & solutions to address the issues/challenges faced during and post pandemic situation. CHUNAUTI is looking to identify and support the solutions which can support Government, industries & public at large for their seamless operations and enabling them to face the varied difficulties & bottlenecks during and post pandemic situation.
Speakers & Host

Dr. Omkar Rai
Director General | Software Technology Parks of India , Delhi , India
Dr. Omkar Rai is Director General, Software Technology Parks of India (STPI) which is the premier government organization working for the promotion of IT/ITES/ESDM industry in India. Dr. Rai has contributed immensely in repositioning STPI with focus on Innovation and dispersal of IT/ESDM industry beyond metros. He brings over 25 years of experience in IT/ESDM sector having unique distinction of working very closely with government and IT/ESDM industry. He has been instrumental in formulating an appropriate interface among Industry, Academia and IT/ESDM Industry. He is working for the formulation of Incubation program and Centres of Excellence (CoEs) for IT/ESDM sector to promote startups, entrepreneurship, innovation and software product creation in the country.
---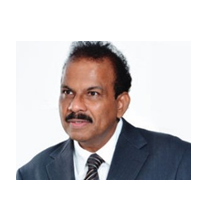 Shri Dasari Ramakrishna
Chief Mentor, NGIS Vijayawada, CEO, Efftronics Systems Pvt. Ltd. & Chairman, CII AP Council
Shri. Dasari Ramakrishna is the founding CEO of Efftronics Systems Pvt. Ltd., established in 1985. He is the architect of one of India's largest IoT network built for Indian railways with more than 6 million things connected across 9000 locations. It reduced the accidents & improved the punctuality. He is continuous learner & thought leader. Under his leadership Efftronics has innovated more than 50 solutions for different domains. By continually growing Efftronics, Mr. Ramakrishna has proved to Indian Industry that "With Right aspirations and sincere effort to deliver value to customers, it is possible to be successful and location doesn't matter".
---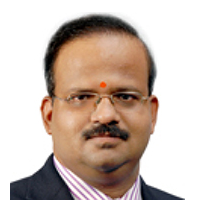 Shri. D.S.N. Murthy
Chairman & Managing Director, Dhanush InfoTech Pvt. Ltd.
Shri D.S.N. Murthy, is founding Chairman & MD, Dhanush InfoTech. Pvt. Ltd., a Global ICT Products and Services Organization providing niche ICT Services to Fortune 100 Customers spread in 8 Countries and a headcount of more than 3000 Healthcare and IT Professionals. He is known for sharp business acumen in creating wealth and value for Customers. He is driven by the passion – to build an organization deeply committed to Values, with the firm belief that success in business eventually but inevitably follows with unflinching commitment to values.
He strongly believes that ordinary people are capable of extraordinary things when organized into highly charged teams, and takes keen personal interest in developing leaders and teams.
---

Shri Subodh Sachan
Director | Software Technology Parks of India , New Delhi , India
Shri Subodh Sachan, Director STPI Head Quarter and CEO of STPINEXT INITIATIVES, is heading pan-India startup initiatives of Software Technology Parks of India (STPI) including establishment of domain specific Centres of Excellence in emerging technologies like IoT, AI, BlockChain, AR/VR etc. An IIT Roorkee and IIM Bangalore alumnus, is a senior professional from the Industry who has joined STPI as Director after working in the Industry at Global level in various capacities. He has worked in diversified areas of the technology industry, a major portion of which is into telecom & related fields. In particular, he has been part of start-ups in leadership role, right from inception to successful listing of the company (IPO). On the other side of the industry spectrum, he has also been part of senior management in MNCs and global telecom behemoths like Motorola and Nokia. He has successfully headed the Bangalore chapter of IIM Ahmedabad's Centre for Innovation Incubation and Entrepreneurship (CIIE).
---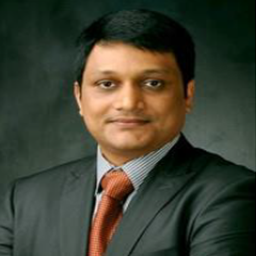 Dr. Deepak Madala
Founder, Aclove Partners
Dr. Deepak Madala is founder of Alcove Partners, he plays the role of a mentor and Investor. Alcove Partners strategically invests in product companies to leverage service opportunities, while partnering with various service companies that can capitalize on the products that it has invested in. He was part of the founding team of a CDH Financial Technology and Services company its acquisition by Willis Towers Watson. Dr. Madala as Director, Infrastructure & Regional Operations headed Offshore Infrastructure and Information Security functions and handled Global Service delivery. Dr. Madala is the Founding President of the IT Association of Andhra Pradesh (ITaAP), which was previously known as THE-AP. He has been instrumental in bringing all the I.T and Electronics association in the state of Andhra Pradesh under one umbrella and formation of THE-AP/ITAAP.
---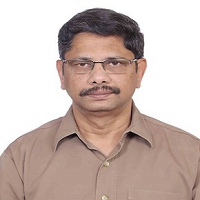 Shri C.V.D. Ramprasad
Director, STPI – AP & Telangana
Shri Ramprasad is Director at Software Technology Parks of India (STPI)-Hyderabad under the Ministry of Electronics and Information Technology (MeitY), Govt. of India, He is responsible for promotion of IT/ITES/ESDM units covering the states of AP & Telangana. He had started his career with NTPC Ltd; in 1987 and served in NTPC Ltd. at various capacities before joining STPI in 1999. He has done his B.Tech in ECE from College of Engineering, JNTU, Hyderabad and MBA from Osmania University. He had held responsibilities in STPI Chennai and Noida as Director, before taking charge of STPI-Hyderabad, in 2014.
---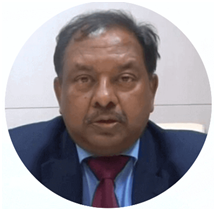 Dr. A. K. GARG
Director | MeitY, Govt. of India
Dr. A K Garg is an experienced technocrat and a veteran in the Intellectual Property Rights (IPR) issues. He is passionate about promoting innovation and creating an ecosystem for generation of intellectual capital. He has initiated and implemented various schemes to support international patent protection by SMEs and Technology Start-Ups, increasing IPR Awareness and IPR portfolio of the country. Currently serving as Director in Ministry of Electronics and Information Technology (MeitY), Government of India, Dr. Garg is handling a variety of responsibilities including heading the International Cooperation Division- a critical arm of MeitY to promote International Trade and Cooperation and e-Commerce matters.
---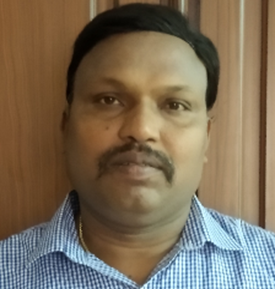 Shri V. Sanjeev
Joint Director & OIC, STPI-Vijayawada
Shri Sanjeev V is a Joint Director at Software Technology Parks of India (STPI)-Vijayawada under the Ministry of Electronics and Information Technology (MeitY), Govt. of India.
---
---
Time

(Tuesday) 3:00 pm - 4:40 pm
Virtual Event Details
RUN
Event has already taken place!
You are the moderator of this event. Access the live stream