Outreach Webinar of NGIS & CHUNAUTI – Jaipur
2020tue25aug11:30 amtue12:55 pmOutreach Webinar of NGIS & CHUNAUTI – Jaipur11:30 am - 12:55 pm
Event Details
About this Event
Next Generation Incubation Scheme (NGIS) is STPI's comprehensive incubation scheme which has a vision to drive the rise of India as a Software Product Nation so as to make India a global player in development, production and supply of Innovative, Efficient and Secure Software Products thus facilitating the growth across the entire spectrum of ICT sector as envisioned in the National Policy on Software Products (NPSP) – 2019.
NGIS has a vision to promote & support innovative start-ups working towards software product development (including embedded electronics) through a synergized pan-India approach. NGIS has been launched from 12 Tier-II locations across India viz. Agartala, Bhilai, Bhopal, Bhubaneswar, Dehradun, Guwahati, Jaipur, Lucknow, Prayagraj, Mohali, Patna & Vijayawada for supporting startups across India.
NextGen Start-up Challenge Contest (CHUNAUTI – Challenge Hunt Under NGIS for Advanced Uninhibited Technology Intervention) is a series of online under NGIS.
CHUNAUTI 5.0, the call for application, is looking to identify and support promising startups working towards building products/solutions in Emerging Tech.
Speakers & Host

Dr. Omkar Rai
Director General | Software Technology Parks of India , Delhi , India
Dr. Omkar Rai is Director General, Software Technology Parks of India (STPI) which is the premier government organization working for the promotion of IT/ITES/ESDM industry in India. Dr. Rai has contributed immensely in repositioning STPI with focus on Innovation and dispersal of IT/ESDM industry beyond metros. He brings over 25 years of experience in IT/ESDM sector having unique distinction of working very closely with government and IT/ESDM industry. He has been instrumental in formulating an appropriate interface among Industry, Academia and IT/ESDM Industry. He is working for the formulation of Incubation program and Centres of Excellence (CoEs) for IT/ESDM sector to promote startups, entrepreneurship, innovation and software product creation in the country.
---

Shri Rajneesh Agrawal
Director | STPI , Noida , INDIA
Shri Rajneesh Agrawal is Director, Software Technology Parks of India (STPI), Noida whose jurisdiction comprises 10 States of Northern India. He is contributing immensely in the repositioning of STPI with focus on innovation and dispersal of the IT/ESDM industry in the northern part of India. Along with the statutory responsibilities with regard to STP and EHTP schemes, he is profoundly contributing for the growth of High-Speed Data Communication services, incubation services and setting up of Centre of Excellence (CoE) for new & emerging technologies like Block-Chain, MedTech, FinTech, ESDM, AI, Data Analytics, etc.
---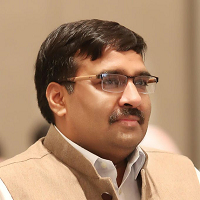 Dr. Ajay Data
Chief Mentor – NGIS Jaipur, Managing Director, Data Group of Industries, Jaipur, Rajasthan
Dr Ajay Data is award winning techno commercial Founder & CEO of multiple technology companies. His innovation and execution of software products like BharatSync, XgenPlus, Spamjaoo, DATAMAIL has got users world over and won multiple patents. Recently Data Xgen Technologies got global recognition for bringing first of its kind linguistic email address supporting email ID in Hindi, Gujrati, Tamil, Telugu, Marathi plus 8 more languages. He had been investing and mentoring startups and very actively contributing to entrepreneurial eco system. He is regularly speaking on various platforms like TIE, iSpirt, IAMAI, NEN, ICANN, FICII, CII for entrepreneurship, technology and innovations. He became the first Indian to get elected as Chair of global organisation – Universal Acceptance Steering Group. Dr. Data is Managing Director of Data Group of Industries and sought after leader by young entrepreneurs for mentoring and guidance."
---

Shri Subodh Sachan
Director | Software Technology Parks of India , New Delhi , India
Shri Subodh Sachan, Director STPI Head Quarter and CEO of STPINEXT INITIATIVES, is heading pan-India startup initiatives of Software Technology Parks of India (STPI) including establishment of domain specific Centres of Excellence in emerging technologies like IoT, AI, BlockChain, AR/VR etc. An IIT Roorkee and IIM Bangalore alumnus, is a senior professional from the Industry who has joined STPI as Director after working in the Industry at Global level in various capacities. He has worked in diversified areas of the technology industry, a major portion of which is into telecom & related fields. In particular, he has been part of start-ups in leadership role, right from inception to successful listing of the company (IPO). On the other side of the industry spectrum, he has also been part of senior management in MNCs and global telecom behemoths like Motorola and Nokia. He has successfully headed the Bangalore chapter of IIM Ahmedabad's Centre for Innovation Incubation and Entrepreneurship (CIIE).
---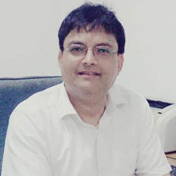 Shri S. K Surana
Managing Director, Compucom Software Ltd. Jaipur and Editor-in-Chief, JanTV, Jaipur
Technocrat, Businessman, Academician, who has made the vision of Business with Ethics, his operating principle. Founded Compucom Software Ltd and Compucom Group of Companies and Trusts. Set up first functional STP unit of Rajasthan in 1995. As Managing Director, led Compucom to bagging multiple IT export awards from State Government and STPI, GoI. The group has also received several excellent corporate governance awards, education awards, philanthropy leadership awards and recognitions for its ICT Education to over 10 lakh children studying in government schools. An avid singer, currently also is serving as editor-in-chief of Jan TV (a news channel) and as Managing Trustee at Compucom Group of Colleges and occasionally writing in newspapers on honorary basis.
---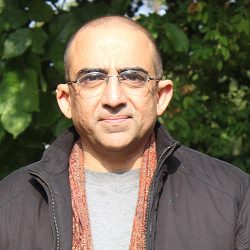 Shri Chintan Bakshi
Chief Executive Officer, Startup Oasis, Jaipur
Chintan Bakshi is Chief Executive Officer at Startup Oasis, an Incubation Centre set-up to foster innovation and entrepreneurship in Rajasthan at the joint initiative of RIICO (www.riico.co.in) and CIIE Initiatives (www.ciieindia.org).
Chintan brings a unique experience of running and advising new ventures and tech start-up companies primarily in the social and Bottom of the Pyramid (BoP) space, specializing in rural distribution and technology commercialization. Chintan had over 6 years of new project management and implementation experience with reputed companies like Feedback Ventures and the Indian Hotels Company Limited (Taj Group), prior to starting his first venture in the year 2000, a web enabled eprocurement platform, Procurez.com. In 2004, Chintan joined the Gujarat Grassroots Innovation Augmentation Network (GIAN), a grassroots technology incubator, as the Chief Innovation Manager. Chintan co-founded United Villages Networks (P) Ltd, a mobile-enabled rural distribution startup, in 2006 and was CEO of the company before the company was acquired by Oxigen Services India (P) Ltd in 2013. Chintan is an Engineering graduate from the Indian Institute of Technology, New Delhi and an MBA from Indian Institute of Management, Bangalore.
---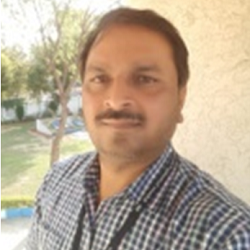 Shri Avadhesh Kumar
Additional Director & OIC, STPI – Jaipur
Shri Avadhesh Kumar, Additional Director & OIC, STPI – Jaipur
---
---
Time

(Tuesday) 11:30 am - 12:55 pm
Virtual Event Details
RUN
Event has already taken place!