13aug12:00 pm1:00 pmVirtual EventOutreach Webinar of NGIS & CHUNAUTI - Guwahati & Agartala
Event Details
About this Event
Next Generation Incubation Scheme (NGIS) is STPI's comprehensive incubation scheme which has a vision to drive the rise of India as a Software Product Nation so as to make India a global player in development, production and supply of Innovative, Efficient and Secure Software Products (including embedded software) thus facilitating the growth across the entire spectrum of ICT sector as envisioned in the National Policy on Software Products (NPSP) – 2019.
NGIS is focused on 12 Tier-II locations of India viz. Agartala, Bhilai, Bhopal, Bhubaneshwar, Dehradun, Guwahati, Jaipur, Lucknow, Prayagraj, Mohali, Patna & Vijayawada.
NextGen Startup Challenge Contest (CHUNAUTI – Challenge Hunt Under NGIS for Advanced Uninhibited Technology Intervention) is an online Challenge under NGIS to find the products & solutions to address the issues/challenges faced during and post pandemic situation. CHUNAUTI is looking to identify and support the solutions which can support Government, industries & public at large for their seamless operations and enabling them to face the varied difficulties & bottlenecks during and post pandemic situation.
Speakers & Host
Dr. Omkar Rai
Director General | Software Technology Parks of India , Delhi , India
Dr. Omkar Rai is Director General, Software Technology Parks of India (STPI) which is the premier government organization working for the promotion of IT/ITES/ESDM industry in India. Dr. Rai has contributed immensely in repositioning STPI with focus on Innovation and dispersal of IT/ESDM industry beyond metros. He brings over 25 years of experience in IT/ESDM sector having unique distinction of working very closely with government and IT/ESDM industry. He has been instrumental in formulating an appropriate interface among Industry, Academia and IT/ESDM Industry. He is working for the formulation of Incubation program and Centres of Excellence (CoEs) for IT/ESDM sector to promote startups, entrepreneurship, innovation and software product creation in the country.
---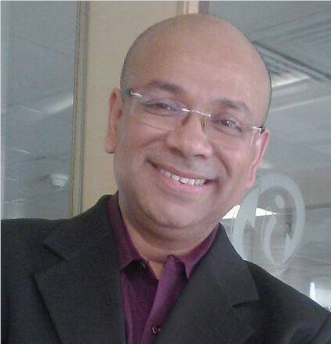 Shri Kalyan Kar
Chief Mentor – NGIS Agartala, Co-Founder & Director, InQube Innoventures
Mr. Kalyan is the Co-Founder & Director of InQube Innoventures, which incubates "Innovative Inclusive Initiatives". Kalyan firmly believes that innovative and effective utilization of technology can lead to Equitable, Inclusive & Sustainable growth for the society at large.
Currently, Kalyan is involved in incubating several start-ups in the areas of Technology, Education, Healthcare, BPM, Skill Development, Data Analytics and Agriculture.
His ventures have won "Great Place to Work" award in India for 3 continuous years, as well as "Exciting Emerging Companies to Work for" by NASSCOM and was the All India Finalist for "NASSCOM Innovation Awards".
---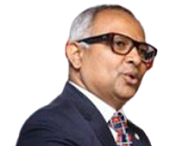 Shri Kumaran Venkatesh
Chief Mentor – NGIS Guwahati, AXLERATE Now, Guwahati, Assam
Mr. Kumaran Venkatesh has over three decades of work experience in consulting, business development, sales management, marketing operations and executive leadership roles across IT, Semiconductors & Software at MNC's and Indian companies at Hong Kong, Boston and India. He is a partner at AXLerateNOW focusing on scaling IOT Startups. Prior to his current Startup, he was a Senior Director of Business Development at ARM (Softbank Group) developing IOT, AI/ML, Security, HPC & cloud datacentre market. Prior to ARM, he was with an Industry body on Electronics and Semiconductors where he passionately worked to grow the Electronic System Design & Manufacturing industry as well as created an IOT ecosystem in India. He curated 16 IOT Startups across MedTech, Wearables, Spacetech and mentored, coached and advised them on Execution, Market and funding capital.
---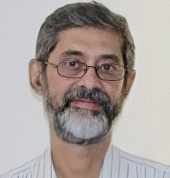 Dr. Abhijit Sharma
Director, Indian Institute of Entrepreneurship, Guwahati, India
Dr. Abhijit Sharma is presently engaged as Director, Indian Institute of Entrepreneurship (IIE) under the Ministry of Skill Development and Entrepreneurship. Dr. Sharma is a Ph.D from Guwahati University. Prior to joining IIE, he was the Associate Professor at Indian Institute of Bank Management, Guwahati. He also worked as a Lecturer in Guwahati University. He has vast experience as a trainer in the field of Microfinance, Group Mode of Financing, Financial Inclusion and Rural Livelihoods.
---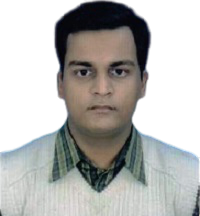 Dr. Swanirbhor Majumdhar
Associate Professor, Dept. of IT, Tripura University, Agartala
Dr. Swanirbhar Majumder is presently Associate Professor in Dept. of Information Technology (IT), Tripura University since 2017. Prior to this, he was working as an Assistant Professor in the Dept of Electronics & Communication Engg, North Eastern Regional Institute of Science and Technology (NERIST), Arunachal Pradesh from 2006 to 2017. He completed his PhD, PG and UG from the engineering faculty of Jadavpur University, Calcutta University and North Easter Hill University (NEHU), Shillong respectively.
---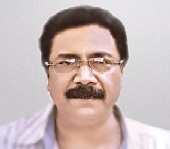 Shri Prabir Kumar Das
Director, STPI Guwahati
Shri P. K. Das is working as Scientist G and Jurisdictional Director, Northeast & West Bengal of Software Technology Parks of India, Ministry of Communications & Information Technology, Government of India. Also worked as Jurisdictional Director, STPI for Bangalore and Bhubaneswar, Patna, Ranchi.
Worked as Superintendent of Police and Managing Director of Assam State Electronics Development Corporation in Assam.
Served as Development Commissioner, Special Economic Zone, Ministry of Commerce, and Government of India.
---
Shri Subodh Sachan
Director | STPI , DELHI , INDIA
Shri Subodh Sachan, Director STPI Head Quarter and CEO of STPINEXT INITIATIVES, is heading pan-India startup initiatives of Software Technology Parks of India (STPI) including establishment of domain specific Centres of Excellence in emerging technologies like IoT, AI, BlockChain, AR/VR etc. An IIT Roorkee and IIM Bangalore alumnus, is a senior professional from the Industry who has joined STPI as Director after working in the Industry at Global level in various capacities. He has worked in diversified areas of the technology industry, a major portion of which is into telecom & related fields. In particular, he has been part of start-ups in leadership role, right from inception to successful listing of the company (IPO). On the other side of the industry spectrum, he has also been part of senior management in MNCs and global telecom behemoths like Motorola and Nokia. He has successfully headed the Bangalore chapter of IIM Ahmedabad's Centre for Innovation Incubation and Entrepreneurship (CIIE).
---
---
Virtual Event Details
Event has already taken place!