2020wed19aug11:30 am1:00 pmVirtual EventOutreach Webinar of NGIS & CHUNAUTI – Bhubaneswar11:30 am - 1:00 pm
Event Details
About this Event
About: Next Generation Incubation Scheme (NGIS) is STPI's comprehensive incubation scheme which has a vision to drive the rise of India as a Software Product Nation, so as to make India a global player in development, production and supply of Innovative, Efficient and Secure Software Products (including embedded software) ,thus facilitating the growth across the entire spectrum of ICT sector. as envisioned in the National Policy on Software Products (NPSP) – 2019.
NGIS is focused on 12 Tier-II locations of India viz. Agartala, Bhilai, Bhopal, Bhubaneshwar, Dehradun, Guwahati, Jaipur, Lucknow, Prayagraj, Mohali, Patna & Vijayawada.
NextGen Startup Challenge Contest (CHUNAUTI – Challenge Hunt Under NGIS for Advanced Uninhibited Technology Intervention) is an online Challenge under NGIS to find the products & solutions to address the issues/challenges faced during and post pandemic situation. CHUNAUTI is looking to identify and support the solutions which can support Government, industries & public at large for their seamless operations and enabling them to face the varied difficulties & bottlenecks during and post pandemic situation.
Speakers & Host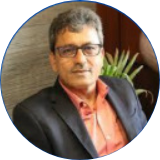 Dr. Omkar Rai
Director General | Software Technology Parks of India , Delhi , India
Dr. Omkar Rai is Director General, Software Technology Parks of India (STPI) which is the premier government organization working for the promotion of IT/ITES/ESDM industry in India. Dr. Rai has contributed immensely in repositioning STPI with focus on Innovation and dispersal of IT/ESDM industry beyond metros. He brings over 25 years of experience in IT/ESDM sector having unique distinction of working very closely with government and IT/ESDM industry. He has been instrumental in formulating an appropriate interface among Industry, Academia and IT/ESDM Industry. He is working for the formulation of Incubation program and Centres of Excellence (CoEs) for IT/ESDM sector to promote startups, entrepreneurship, innovation and software product creation in the country.
---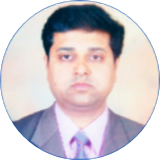 Shri Manas Ranjan Panda
Director, Software Technology Parks of India (STPI) – Bhubaneswar, Odisha
Shri Manas Ranjan Panda is the Director of Software Technology Parks of India,(STPI), Bhubaneswar under Ministry of Electronics & IT, Government of India which is responsible for promoting exports of Software & Services from the State of Odisha, Bihar & Jharkhand.
Graduated in Electronics & Telecommunication Engineering and backed by MBA, he is associated with STPI and served in various capacities at STPI-Noida and STPI-Kolkata in past. Shri Panda is instrumental in bringing blue-chip IT companies to Bhubaneswar and played phenomenal role in the growth IT exports from the State which recorded more than INR 4000 Crores during 2019-20. He is one of the most visible and popular face of Government near IT Industry.
---

Shri Rajesh Ram Mishra
Chief Mentor – NGIS Bhubaneswar, Ex-President, IESA, Ex-CTO, Wipro, Advisor & Mentor
Mr. Rajesh is a business leader having over 34 years of global experience in IT and high-tech industries across multiple domains. Since beginning of 2020, Rajesh is advising startups, social ventures and incubators. His areas of interest include Medtech, Agritech, SAAS, HPC, AI and Intelligent Electronics.
Prior to it, as President of India Electronics and Semiconductor Association, he worked towards enabling India to be the leader in Electronic Systems Design and Manufacturing (ESDM) through successful collaboration of industry, academia & government, building a vibrant ecosystem for startups and right skilling of technical workforce. He was board member of ESSCI and committee member of Karnataka Vision Group on IT. Rajesh helped establish SFAL, a fabless startup incubator in collaboration with Govt. of Karnataka and Electropreneur Park at Bhubaneswar in partnership with STPI.
---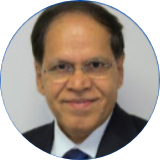 Dr. Rabi N. Mahapatra
Professor, Texas Agricultural and Mechanical University, Bhubaneswar, Odisha
Dr. Rabi N. Mahapatra is a Professor in the Department of Computer Science and Engineering at Texas A&M University since 1995. Dr. Mahapatra was a faculty at Indian Institute of Technology, Kharagpur, India and a Faculty Fellow at IBM T.J Watson Research Center, USA.
His principal areas of research are Embedded Systems, Systems on Chip, Internet of Things, Software Security and Data Analytics. Dr. Mahapatra served as the Chair of the Graduate Admission in CSE Department and directs the Embedded Systems Research Group at Texas A&M University. He also served in the Editorial board of ACM Transactions on Embedded Computing, IEEE Transactions on Parallel Distributed Systems, and EUROSIP Journal on Embedded Systems.
---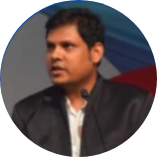 Shri Prasant Biswal
Evangelist, Startup Odisha
Post graduate in management from Entrepreneurship development institute of India, Post graduate in Rural Development from Utkal University, Bhubaneswar. He was heading the Incubation centre at SELCO, Bangalore before joining Startup Odisha. He has worked in the social enterprise sector in various states for over 12 years and has deep knowledge & hands on experience on issues related to the grassroot level.
He has extensively worked on Entrepreneur incubation, social entrepreneurship, Sustainable energy services, Startup mentorship, Entrepreneurship development training etc. Has worked with national and international agencies as a consultant and has provided mentorship to Social impact Startups. Is a distinguished professional fellow of US department of State and WIPRO sustainability fellow. Mr. Biswal has extensively worked on various innovations, especially financial, business and process innovations. Over and above all, Mr. Biswal has been an entrepreneur himself which has given first hand experience on various aspects of the Startup sector in India.
---

Shri Subodh Sachan
Director | STPI , DELHI , INDIA
Shri Subodh Sachan, Director STPI Head Quarter and CEO of STPINEXT INITIATIVES, is heading pan-India startup initiatives of Software Technology Parks of India (STPI) including establishment of domain specific Centres of Excellence in emerging technologies like IoT, AI, BlockChain, AR/VR etc. An IIT Roorkee and IIM Bangalore alumnus, is a senior professional from the Industry who has joined STPI as Director after working in the Industry at Global level in various capacities. He has worked in diversified areas of the technology industry, a major portion of which is into telecom & related fields. In particular, he has been part of start-ups in leadership role, right from inception to successful listing of the company (IPO). On the other side of the industry spectrum, he has also been part of senior management in MNCs and global telecom behemoths like Motorola and Nokia. He has successfully headed the Bangalore chapter of IIM Ahmedabad's Centre for Innovation Incubation and Entrepreneurship (CIIE).
---
---
Time

(Wednesday) 11:30 am - 1:00 pm
Virtual Event Details
RUN
Event has already taken place!
You are the moderator of this event. Access the live stream