Outreach Webinar of NGIS & CHUNAUTI – Bhopal
2020thu27aug12:00 pmthu1:30 pmOutreach Webinar of NGIS & CHUNAUTI – Bhopal12:00 pm - 1:30 pm
Event Details
About this Event
About: Next Generation Incubation Scheme (NGIS) is STPI's comprehensive incubation scheme which has a vision to drive the rise of India as a Software Product Nation, so as to make India a global player in development, production and supply of Innovative, Efficient and Secure Software Products (including embedded software) ,thus facilitating the growth across the entire spectrum of ICT sector. as envisioned in the National Policy on Software Products (NPSP) – 2019.
NGIS is focused on 12 Tier-II locations of India viz. Agartala, Bhilai, Bhopal, Bhubaneshwar, Dehradun, Guwahati, Jaipur, Lucknow, Prayagraj, Mohali, Patna & Vijayawada.
NextGen Startup Challenge Contest (CHUNAUTI – Challenge Hunt Under NGIS for Advanced Uninhibited Technology Intervention) is an online Challenge under NGIS to find the products & solutions to address the issues/challenges faced during and post pandemic situation. CHUNAUTI is looking to identify and support the solutions which can support Government, industries & public at large for their seamless operations and enabling them to face the varied difficulties & bottlenecks during and post pandemic situation.
Speakers & Host

Dr. Omkar Rai
Director General | Software Technology Parks of India , Delhi , India
Dr. Omkar Rai is Director General, Software Technology Parks of India (STPI) which is the premier government organization working for the promotion of IT/ITES/ESDM industry in India. Dr. Rai has contributed immensely in repositioning STPI with focus on Innovation and dispersal of IT/ESDM industry beyond metros. He brings over 25 years of experience in IT/ESDM sector having unique distinction of working very closely with government and IT/ESDM industry. He has been instrumental in formulating an appropriate interface among Industry, Academia and IT/ESDM Industry. He is working for the formulation of Incubation program and Centres of Excellence (CoEs) for IT/ESDM sector to promote startups, entrepreneurship, innovation and software product creation in the country.
---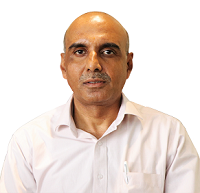 Shri Devesh Tyagi
Senior Director, Software Technology Parks of India (STPI) – HQ, New Delhi
Shri Devesh Tyagi is Senior Director, Software Technology Parks of India (STPI). He has more than 26 years of experience in IT/ESDM sector. He has been actively involved in the promotion of IT/ESDM sector and also working for the promotion of entrepreneurship, innovation and product creation in the country. He has also been involved in various policy formations for IT/ESDM sector. Prior to joining STPI, he served National Informatics Centre (NIC) in various capacities. He has a wide range of experience in Project Management and Software development. He possesses strong technical capabilities and delivered lot of remarkable projects during this period. Shri Tyagi has earned his B.Tech in Computer Science and Engineering from Marathawada University and Masters Degree from BITS, Pilani.
---

Shri Subodh Sachan
Director | Software Technology Parks of India , New Delhi , India
Shri Subodh Sachan, Director STPI Head Quarter and CEO of STPINEXT INITIATIVES, is heading pan-India startup initiatives of Software Technology Parks of India (STPI) including establishment of domain specific Centres of Excellence in emerging technologies like IoT, AI, BlockChain, AR/VR etc. An IIT Roorkee and IIM Bangalore alumnus, is a senior professional from the Industry who has joined STPI as Director after working in the Industry at Global level in various capacities. He has worked in diversified areas of the technology industry, a major portion of which is into telecom & related fields. In particular, he has been part of start-ups in leadership role, right from inception to successful listing of the company (IPO). On the other side of the industry spectrum, he has also been part of senior management in MNCs and global telecom behemoths like Motorola and Nokia. He has successfully headed the Bangalore chapter of IIM Ahmedabad's Centre for Innovation Incubation and Entrepreneurship (CIIE).
---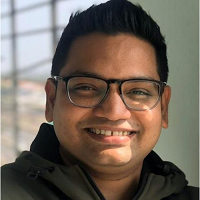 Shri Nemesh Singh
Chief Mentor, NGIS Bhopal, Founder & CEO, Appointy Inc , Bhopal

Nemesh Singh is founder of Appointy incorporation that has emerged as one of the most successful start-up in the recent times .Mr. Singh has more than 20 years of experience and has created various products that is helping entrepreneurs globally. He has significantly contributed for the local startup ecosystem by mentoring startups that has resulted in increase of their turnover and profitability substantially. He is well connected to multibillion dollar startups and venture capitalists in India. He is focusing on his vision to create a billion dollar startup from MP by 2023 and also helping other entrepreneurs in transforming their journey from start up to a big enterprise.
---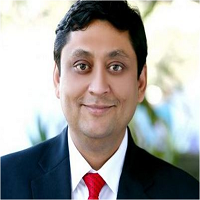 Shri Pradeep Karambelkar
Mentor, NGIS –Bhopal, Founder & Director- VASPL Bhopal
Shri Pradeep Karambelkar is the Founder & Director of Vision Advisory Group & VASPL Initiatives (Startup Incubation Center) and also Regional Director of BNI India-Bhopal Chapter. Being a Business Evangelist & Business Coach with over 20 years of experience in building profitable ventures from scratch, Shri Karambelkar has a keen interest in introducing processes, tools, and concepts that help business owners and entrepreneurs grow their ideas into profitable ventures. His expertise spreads over multiple ventures in domains ranging from Investment Services, Financial Products, Education, Skill development, Startup Incubation to ITeS, Real Estate, FMCG, etc. Shri Karambelkar is a man with a vision on a mission to oversee, assist, and guide early-stage businesses in starting, developing and growing exponentially.
---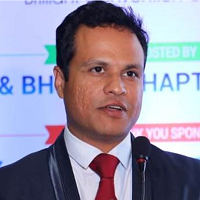 Shri Yogesh Khakre
Mentor, NGIS -Bhopal, COO of B-NEST Incubation Centre under Bhopal Smart City Project
Shri Yogesh Khakre is a Fellow Member of The Institute of Company Secretaries of India (ICSI) and served as Chairman of Bhopal Chapter of ICSI. He is having around 15 Years of professional experience in various corporate houses and serving as Company Secretary of Bhopal Smart City Development Corporation Limited and COO of B-NeST Incubation Centre. He played a vital role to build B-NeST Incubation Centre.
Shri Khakre holds MBA in Finance and also holds LLB (General) Degree from Mumbai University which gives an Administrative edge to his profile. He has been the Member of Board of Studies of the Bhopal School of Social Sciences (BSSS) for the year 2015-2016 and regular speaker at the Conferences, Seminars, workshops and other professional programs.
---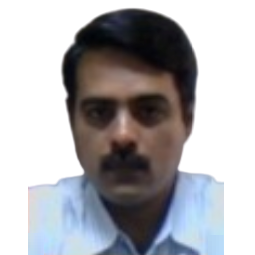 Shri Ravi Varma
Additional Director & Officer In-Charge STPI Indore
---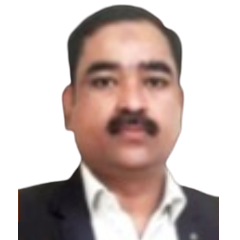 Shri S.H.Abbas Mehdi
Joint Director, STPI Indore
---
---
Time

(Thursday) 12:00 pm - 1:30 pm
Virtual Event Details
RUN
Event has already taken place!