2020fri04sep3:00 pm4:00 pmVirtual EventOutreach Webinar of NGIS & CHUNAUTI – Bhopal3:00 pm - 4:00 pm
Event Details
About this Event
About: Next Generation Incubation Scheme (NGIS) is STPI's comprehensive incubation scheme which has a vision to drive the rise of India as a Software Product Nation, so as to make India a global player in development, production and supply of Innovative, Efficient and Secure Software Products (including embedded software) ,thus facilitating the growth across the entire spectrum of ICT sector. as envisioned in the National Policy on Software Products (NPSP) – 2019.
NGIS is focused on 12 Tier-II locations of India viz. Agartala, Bhilai, Bhopal, Bhubaneshwar, Dehradun, Guwahati, Jaipur, Lucknow, Prayagraj, Mohali, Patna & Vijayawada.
NextGen Startup Challenge Contest (CHUNAUTI – Challenge Hunt Under NGIS for Advanced Uninhibited Technology Intervention) is an online Challenge under NGIS to find the products & solutions to address the issues/challenges faced during and post pandemic situation. CHUNAUTI is looking to identify and support the solutions which can support Government, industries & public at large for their seamless operations and enabling them to face the varied difficulties & bottlenecks during and post pandemic situation.
Speakers & Host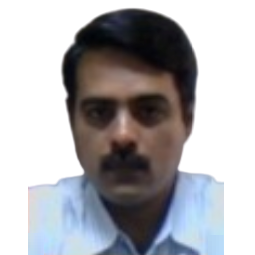 Shri Ravi Varma
Additional Director & Officer In-Charge STPI Indore
---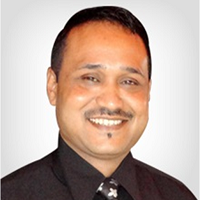 Shri Atul N Bharat
Group Director, Acropolis Group of Institutes- Indore, Madhya Pradesh
Shri Atul N Bharat is the Group Director in Acropolis Group of Institutes – Indore. He is the recipient of the Governor Award – IES Teachers Excellence Award 2011 M.P for outstanding contribution for employment generation in the State. He is a member of the Steering Committee of CII West Region for Employability Skill Development and MSME IP Facilitation Centre (IPFC) in MP. He has been entrusted with various key domains in the institute like Central Placement Cell, Entrepreneurship Cell "SYEM", Industry-Academia Interface Cell, Young Indian CII Net Chapter UVIPSA, Training & Development Cell, etc. He along with his team has bagged many prestigious awards in the field of Entrepreneurship and Start-up ecosystem. He is already having experience in mentoring start-ups within the institutes and outside the institute.
He is among the First 20 Certified Entrepreneurship Educators from STVP, IIM Bengaluru. He was from the First batch of Certified Entrepreneurship Course Developer from ISB Hyderabad. He is currently working with London Business School & Goldman Sachs on the social initiative of developing 10000 women entrepreneurs across the globe with NEN in India under the guidance of Prof John Mullins. He holds a strong network with more than 200 companies in Technology, Engineering and Management.
---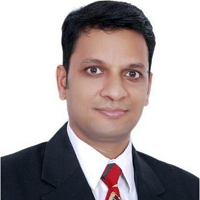 Shri Nilesh Maheshwari
CEO & Founder, Emorphis Technologies – Indore, Madhya Pradesh
Mr. Nilesh Maheshwari is a Senior Executive, with more than 27 years of demonstrated experience working in a diverse range of technologies and handing various aspects of business management challenges. He has done BE (Electronics & Telecom) in 1993, along with MBA (Operations Management) 2008 and ePGM from IIM Indore. He is having hands-on experience in:
Planning, developing, implementing cutting edge software products and solutions in Mobile and Enterprise domain.
Strategic planning for new age business startups.
Technology R&D and Innovation, along with capacity planning, offshore product development business development
Fostering strategic relationships with Telecom ecosystem players including Operators (Carriers), OEM, Aggregators etc.
After working in couple of Electronics Hardware and Software based companies in India and USA, Mr. Nilesh established a software services company, Emorphis Technologies catering to clients across the globe.
---

Shri Amit Kumar Verma
Joint Director, Software Technology Parks of India , New Delhi , India
Amit Kumar Verma, Joint Director, STPI – HQ is working on Start-up initiatives and Centers of Excellence (CoEs). He has 11+ years of rich experience in supporting IT industry, Government and Start-ups. He has managed to implement more than 10 e-Governance projects in different domains.
He holds B. Tech degree in Computer Science & Engineering.
---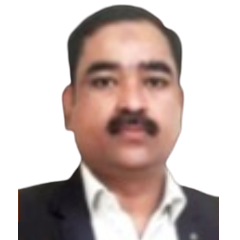 Shri S.H.Abbas Mehdi
Joint Director, STPI Indore
---
---
Time

(Friday) 3:00 pm - 4:00 pm
Virtual Event Details
RUN
Event has already taken place!
You are the moderator of this event. Access the live stream