2021mon16aug3:30 pm5:00 pmVirtual EventOutreach Webinar of NGIS & CHUNAUTI 2.0 – Vijayawada3:30 pm - 5:00 pm Event Organized By: Software Technology Parks of India
Event Details
About this Event
Next Generation Incubation Scheme (NGIS) is STPI's comprehensive incubation scheme which has a vision to drive the rise of India as a Software Product Nation so as to make India a global player in development, production and supply of Innovative, Efficient and Secure Software Products (including embedded software) thus facilitating the growth across the entire spectrum of ICT sector as envisioned in the National Policy on Software Products (NPSP) – 2019.
NGIS is focused on 12 Tier-II locations of India viz. Agartala, Bhilai, Bhopal, Bhubaneshwar, Dehradun, Guwahati, Jaipur, Lucknow, Prayagraj, Mohali, Patna and Vijayawada.
NextGen Startup Challenge Contest (CHUNAUTI – Challenge Hunt Under NGIS for Advanced Uninhibited Technology Intervention) is an online Challenge under NGIS to find the products & solutions to address the issues/challenges faced during and post pandemic situation. CHUNAUTI is looking to identify and support the solutions which can support Government, industries & public at large for their seamless operations and enabling them to face the varied difficulties & bottlenecks during and post pandemic situation.
Speakers & Host
Shri. C.V.D. Ramprasad
Director, STPI – AP & Telangana
Shri. Ramprasad is Director at Software Technology Parks of India (STPI)-Hyderabad under the Ministry of Electronics and Information Technology (MeitY), Govt. of India, He is responsible for promotion of IT/ITES/ESDM units covering the states of AP & Telangana. He had started his career with NTPC Ltd; in 1987 and served in NTPC Ltd. at various capacities before joining STPI in 1999. He has done his B.Tech in ECE from College of Engineering, JNTU, Hyderabad and MBA from Osmania University. He had held responsibilities in STPI Chennai and Noida as Director, before taking charge of STPI-Hyderabad, in 2014.
---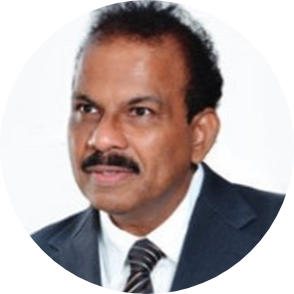 Shri. Dasari Ramakrishna
CEO, Efftronics Systems Pvt. Ltd. & Chairman, CII AP Council
Shri. Dasari Ramakrisha is the founding CEO of Efftronics Systems Pvt. Ltd., established in 1985. He is the architect of one of India's largest IoT network built for Indian railways with more than 6 million things connected across 9000 locations. It reduced the accidents & improved the punctuality. He is continuous learner & thought leader. Under his leadership Efftronics has innovated more than 50 solutions for different domains. By continually growing Efftronics, Mr. Ramakrishna has proved to Indian Industry that "With Right aspirations and sincere effort to deliver value to customers, it is possible to be successful and location doesn't matter".
---

Shri Subodh Sachan
Director, STPI-HQ and CEO, STPINEXT Initiatives
Subodh Sachan, Director STPI Head Quarter and CEO of STPINEXT INITIATIVES, is heading pan-India start-up initiatives of Software Technology Parks of India (STPI) including establishment of domain specific Centres of Excellence in emerging technologies like IoT, AI, BlockChain, AR/VR etc. An IIT Roorkee and IIM Bangalore alumnus, is a senior professional from the Industry who has joined STPI as Director after working in the Industry at Global level in various capacities. He has worked in diversified areas of the technology industry. On the other side of the industry spectrum, he has also been part of senior management in MNCs.
---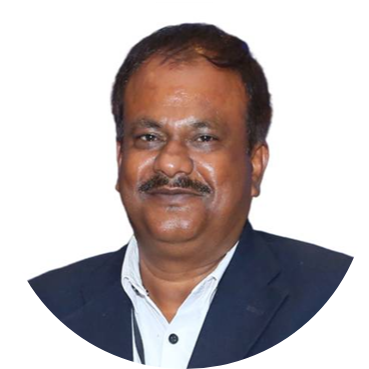 Shri M.P. Dubey
Joint Director & OIC, STPI- Vishakhapatnam and Nodal Officer (Andhra Pradesh)-IBPS
Shri M.P. Dubey Joint Director at STPI-Vishakhapatnam and Nodal Officer (AP)-IBPS under the Ministry of Electronics and Information Technology (MeitY), Govt. of India. He initiated and set-up .in domain and root server in India. He was also actively contributed in the progress of IT/ITES Industry during his earlier postings in Delhi, Bhubaneswar, Kolkata, Noida and Gurgaon (National Capital Region). He was instrumental in setting up of STPI centers in Pune, Mumbai, Indore, Mohali, Jaipur, Srinagar including north eastern regions Guwahati etc.
---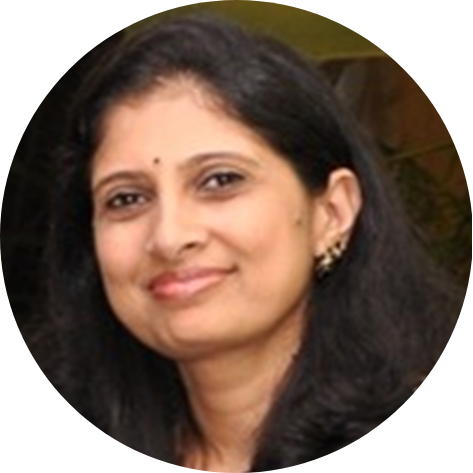 Smt. Lakshmi Mukkavilli
Managing Director, M/s. Patra India BPO Services and President Designate for ITAAP Vizag
Lakshmi Mukkavilli, is Managing Director of M/s. Patra India BPO Services. She was instrumental in setting up Patra India offices and played a key role as a unifying factor between the offices. She has worked for M/s. Softline Consulting Services & M/s. Cyberbills, Inc USA and M/s. Cross domain Solutions for 2 years in Bangalore. She is President Designate for ITAAP Vizag Chapter, Ex-Chairwoman of CII Indian Women Network for AP and Head of Women's Forum for Vizag Security Council. She was awarded with "Most Talented Leaders in Outsourcing Industry" from Asia Outsourcing Congress and "Legendary Lioness" award for exemplary work to promote women leadership from VR Oneness Foundation. She won fastest growing Indian Company Excellence Award from "International Achievers Conference" and US Global Impact Award -2019 to M/s. Patra India BPO Services.
---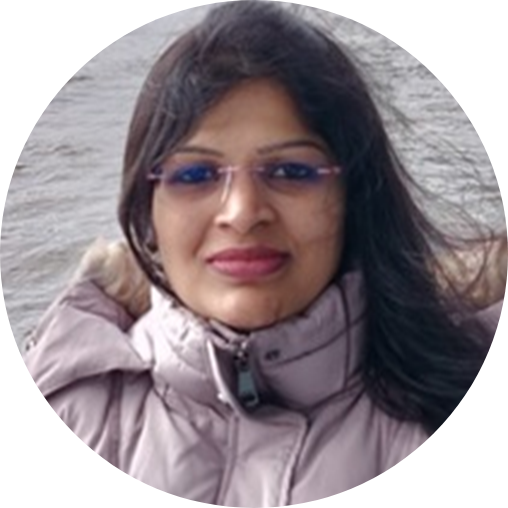 Smt. Neeraja P. Hari
Centre Head, M/s. IMEG Engineering (India) Pvt. Ltd., Visakhapatnam
Neeraja Hari born in Kharagpur, West Bengal is a Human Resources Professional. Originally from a pure sciences background she has a Master's in Business Administration degree from JNTU and has also done part of her studies from Visakhapatnam. She started her career at Deloitte Hyderabad where she was campus placed. She is an active member of NHRD and Deloitte Faculty excellence certified. On the personal front, Neeraja is married and blessed with a son. She claims that her family is her strength and the steering force behind her success in the corporate world. With an overall experience of 10+years in the field of Human Resources she is currently working at IMEG India. She leads IMEG office at Vizag. IMEG India is an international engineering consulting firm providing innovative engineering solutions for building systems planning and design. It has 40 offices located globally, with a rich human capital force of nearly 1200 employees encompassing more than 350 licensed engineers. It was established in Vizag in 2015. The organization hires both campus and experienced people from Mechanical, Electrical, Civil and Structures streams.
---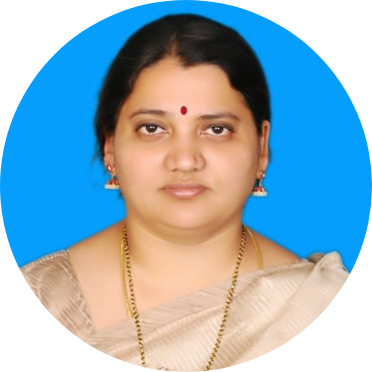 Smt. Aruna Pantula
Director (HCM & GA), M/s. Prospecta Technologies India Pvt. Ltd. and Co-Founder, M/s. Prospecta Technologies India Private Limited
A science graduate with loads of experience in handling Human Capital Management and General administration at Prospecta. She is responsible for recruiting the highest talent and then retaining them over long periods of time, in essence keeping the attrition rate low. She is also responsible for training and succession planning within the organization. Prior to this she was Director – HR at an Australian Company managing a large workforce of mainly SAP consultants working on major project implementations and support. She has implemented a number of HR systems in the organisations she worked spanning her career of 15 years. She is also experienced in Finance, Banking and corporate affairs.
---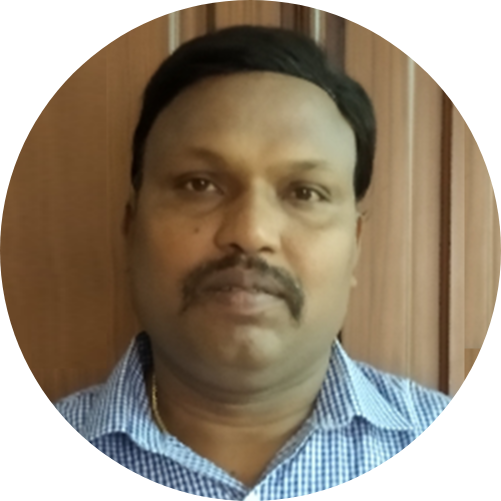 Shri V. Sanjeev
Joint Director & OIC, STPI-Vijayawada
Shri Sanjeev V is a Joint Director at Software Technology Parks of India (STPI)-Vijayawada under the Ministry of Electronics and Information Technology (MeitY), Govt. of India.
---
Time

(Monday) 3:30 pm - 5:00 pm
Virtual Event Details
RUN
Event has already taken place!
Organizer