2021thu19aug2:15 pm3:45 pmVirtual EventOutreach Webinar of NGIS & CHUNAUTI 2.0 – Mohali2:15 pm - 3:45 pm
Event Details
About this Event
An event "ROADSHOW ON CHUNAUTI 2.0 UNDER NGIS" is scheduled to be organized by STPI Mohali on 19th August 2021 (Thursday) at 02:30 PM to 03:00 PM through online mode for the participations by budding entrepreneurs/start-ups in the open challenge CHUNAUTI 2.0 with their innovative ideas.
NGIS: Next Generation Incubation Scheme (NGIS) is STPI's comprehensive incubation scheme which has a vision to drive the rise of India as a Software Product Nation so as to make India a global player in development, production and supply of Innovative, Efficient and Secure Software Products thus facilitating the growth across the entire spectrum of ICT sector as envisioned in the National Policy on Software Products (NPSP) – 2019. STPI through CHUNAUTI 2.0 is looking to identify and support promising startups with a special focus on women-led start-ups working on innovative technology products & solutions in focus sectors like Education, Healthcare & Wellness, Financed, SaaS, E-commerce, Agriculture and Environment, and give them access to networks, connects, learning and resources that are needed to build scalable, profitable and global businesses.
CHUNAUTI 2.0 is a platform where a startup gets an opportunity to solve problems through innovative solutions. The objective of this is to identity, recognize & reward aspiring and early-stage tech entrepreneurs. This platform facilitates aspiring entrepreneurs and innovators and their success through strategic networking, seed funding, mentoring, providing support for training, marketing, patenting, access to the CoE labs, tools, software and state-of-the-art incubation facility.
Speakers & Host

Dr. Devesh Tyagi
Senior Director, STPI
Dr. Devesh Tyagi is Senior Director, Software Technology Parks of India (STPI). He has more than 26 years of experience in IT/ESDM sector. He has been actively involved in the promotion of IT/ESDM sector and also working for the promotion of entrepreneurship, innovation and product creation in the country. He has also been involved in various policy formations for IT/ESDM sector. Prior to joining STPI, he served National Informatics Centre (NIC) in various capacities. He has a wide range of experience in Project Management and Software development. He possesses strong technical capabilities and delivered lot of remarkable projects during this period. Dr. Tyagi has earned his B.Tech in Computer Science and Engineering from Marathawada University and Masters Degree from BITS, Pilani.
---

Dr. Rajneesh Agrawal
Director, STPI Noida
Shri Rajneesh Agrawal is Director, Software Technology Parks of India (STPI), Noida whose jurisdiction comprises of 10 States of Northern India. He is contributing immensely in repositioning of STPI with focus on innovation and dispersal of IT/ESDM industry in the northern part of India. Along with the statutory responsibilities with regard to STP and EHTP schemes, he is profoundly contributing for growth of High Speed Data Communication services, incubation services and setting up of Centre of Excellences (CoE) for new & emerging technologies like Block-Chain, MedTech, FinTech, ESDM, AI, Data Analytics, etc.
---

Shri Sameer Jain
Chief Mentor, NGIS Mohali, Founder & CEO, Netsolutions Chandigarh

Sh. Sameer Jain is graduated from NIT, Kurukshetra and has over 20 years of professional experience in technology services sector. His company Net Solutions serves businesses across 6 continents. A company that builds omni-channel digital experiences by converging technologies like Web, Mobile, Social, Cloud and IoT. Net Solutions works with startups and enterprise clients globally and is recognized as one of the top technology services company from India.
Sh. Sameer is also an active angel investor and one of the founding members of Chandigarh Angels Network. He has led many software teams involved in building software products in the consumer Internet, financial, retail and healthcare domains. He has won many awards, including Entrepreneur of the Year from Software Technology Parks of India. Net Solutions has also been featured in magazines and journals of international repute, including Wall Street Journal, Entrepreneur, and Inc magazines. At present, he is the President of TiE, Chandigarh, Co-Chair for the Chandigarh chapter of NASSCOM, a member of NASSCOM's National SME Council as well as a member of CII's National Committees on IT & ITeS. He was also the past President of TiE Chandigarh Focus Areas/Sectors of Expertise Product Design and UI, UX Expertise.
---

Ms. Ritika Singh
Founder & CEO, Kontent Factory
Ritika is a Content Writer, Blogger, Editor, Ghost Writer, Digital and Brand Strategist. She is also an avid Entrepreneurship Evangelist. She is the Founder and CEO of Kontent Factory, and creating business oriented, impactful and relevant content is her forte.
Ritika is Gen Secretary of the TiE Chandigarh Chapter, and the Ex-Chairperson for TiE Women Chandigarh. She was also a part of the Steering Committee of the TiE Young Entrepreneurs (TYE) Session of 2019.
Ritika is also a Champion at Sheroes – the largest social/business networking app for women. She is a Board Member of the Prasanchetas Foundation.
---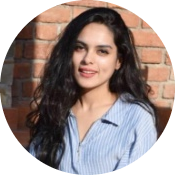 Ms. Namita Satija
Co-founder of Bettr Eggs
Namita, a UBS Punjab University alumni, is a passionate young leader who loves to try things that she believes in. Started her career as an IT consultant, Namita today is the cofounder of Bettr Eggs – a conscious egg brand with over 300 store presence and an increasing followership. Her first startup was PLAPP, a platform for passionate people that transformed the lives of many young and old artists.
---

Ms. Prerna Kalra
Founder Open Hand Solutions
Prerna is having 22+ years of corporate HR experience. She has handled 80+ real POSH investigations/cases, Provided services to 60+ companies. Has trained 9500+ candidates across the country. Including Leadership, middle management, and employees Specializes in IC training and case enquiry
She also held senior positions in companies like Quark, Dell, IBM and Edifecs. She is one of the Successful Woman Entrepreneur. She has emerged as a diversity expert at the national level. She has set up a Diverse and Inclusive Culture and implemented POSH across India.
---

Shri Ajay P. Shrivastava
OIC, STPI-Mohali
Sh. Ajay P. Shrivastava has done his Engineering in Electronics in the year 1995 from Pt. Ravi Shankar University, Raipur (C.G. state) & M.S. from BITS, Pilani (Rajasthan). Worked for 2 years in the System house of Siemens as a programmer in the area of Industrial Automation Division. In 1998, Joined as a Assistant Director in Software Technology Parks of India, Ministry of Communication & Information Technology, Govt. of India. In sequence to continued support to the Startups of IT industry, Software Technology Parks of India (STPI) soft launched NEURON, a Centre of Excellence (CoE) in Data Analytics (Big Data), Artificial Intelligence (AI), Internet of Things (IoT) and Audio Visual Gaming (AVG) and also launched Open Challenge at STPI Incubation Centre, Mohali in association with Ministry of Electronics and Information Technology (MeitY), Government of Punjab, Indian School of Business (ISB), IKG Punjab Technical University (IKGPTU), IIT Ropar, TiE Chandigarh and Chandigarh Angel Network.
His area of expertise is IP Networking with Global routing, Network Security, Data Center, Open Source Product Development, Ubiquitous Computing & Mentoring young entrepreneur in the field of Information Technology.
---
Organizers
Time

(Thursday) 2:15 pm - 3:45 pm
Virtual Event Details
RUN
Event has already taken place!