Outreach Webinar for NGIS & CHUNAUTI 2.0 at Patna
2021fri27aug4:00 pmfri5:00 pmOutreach Webinar for NGIS & CHUNAUTI 2.0 at Patna4:00 pm - 5:00 pm
Event Details
About this Event
NextGen Startup Challenge Contest (CHUNAUTI – Challenge Hunt Under NGIS for Advanced Uninhibited Technology Intervention) is an online Challenge under NGIS to find the products & solutions to address the issues/challenges faced during and post pandemic situation. CHUNAUTI is looking to identify and support the solutions which can support Government, industries & public at large for their seamless operations and enabling them to face the varied difficulties & bottlenecks during and post pandemic situation.
Next Generation Incubation Scheme (NGIS) is STPI's comprehensive incubation scheme which has a vision to drive the rise of India as a Software Product Nation so as to make India a global player in development, production and supply of Innovative, Efficient and Secure Software Products (including embedded software) thus facilitating the growth across the entire spectrum of ICT sector as envisioned in the National Policy on Software Products (NPSP) – 2019.
An outreach webinar on NGIS at Patna is scheduled on 27th August 2021 at 16:00 hours – 17:00 hours through Webex platform for sensitization and awareness of the scheme amongst aspirant individual/entrepreneur/Start-up/Academician/Industry /Institute etc. It is expected that a large number of participants may join the event on the day.
Speakers & Host

Shri Devesh Tyagi
Senior Director, STPI
Shri Devesh Tyagi is Senior Director, Software Technology Parks of India (STPI). He has more than 26 years of experience in IT/ESDM sector. He has been actively involved in the promotion of IT/ESDM sector and also working for the promotion of entrepreneurship, innovation and product creation in the country. He has also been involved in various policy formations for IT/ESDM sector. Prior to joining STPI, he served National Informatics Centre (NIC) in various capacities. He has a wide range of experience in Project Management and Software development. He possesses strong technical capabilities and delivered lot of remarkable projects during this period. Dr. Tyagi has earned his B.Tech in Computer Science and Engineering from Marathawada University and Masters Degree from BITS, Pilani.
---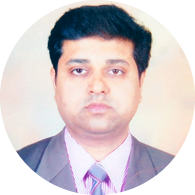 Shri Manas Ranjan Panda
Director, STPI – Bhubaneswar
Shri Manas Ranjan Panda is the Director of Software Technology Parks of India,(STPI), Bhubaneswar under Ministry of Electronics & IT, Government of India which is responsible for promoting exports of Software & Services from the State of Odisha, Bihar & Jharkhand.
Graduated in Electronics & Telecommunication Engineering and backed by MBA, he is associated with STPI and served in various capacities at STPI-Noida and STPI-Kolkata in past. Shri Panda is instrumental in bringing blue-chip IT companies to Bhubaneswar and played phenomenal role in the growth IT exports from the State which recorded more than INR 4000 Crores during 2019-20. He is one of the most visible and popular face of Government near IT Industry.
Under his dynamic leadership, STPI-Bhubaneswar and the IT sector have grown manifold and attained new heights in terms of revenue, exports & Infrastructure fronts and achieved many more accomplishments.
He is the main architect of creating High Speed Data Communication Network of STPI-Bhubaneswar which caters more than 100 Corporate with Bandwidth more than 1 Gbps capacity today.
He is in member of Boards of OCAC, Special Single Window Clarence Committee for IT Investment, Odisha Startup Council, IIIT search committee and various High Level Committees constituted by Govt. of Odisha & Govt. of India and has contributed significantly in drafting and implementing various policies like State ICT Policy, Startup Policy, Right of Way, IT Park, e-Governance and SEZ etc. He is continuously working on Promoting bilateral trade relation with other countries like USA, Japan, Germany, UK, Australia, UAE & Ethiopia in IT/ITES sector.
Under his visionary leadership, STPI-Bhubaneswar has taken up number of new initiatives in recent days like Preparation of DPR for Bhubaneswar City Wi Fi Project which has been a major tool in SMART city initiatives, Setting up of Semiconductor Characterization Lab, Electropreneur Park, Setting up of Data center, Next generation Incubation facility, FAB Lab which will bring revolutionary effect and change the IT/ESDM landscape of the State.
---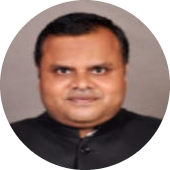 Shri Rajeeva Kumar
JT. Director, STPI – Patna
---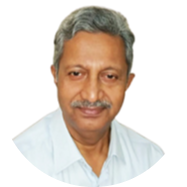 Shri Dilip Kumar Thakur
Chief Mentor, NGIS –Patna
Chief Mentor – NGIS Patna, Ex-CTO, Wipro and Founder Director, DeltaLeap Pvt. Ltd.
Mr. Dilip Kumar Thakur is a strategist and entrepreneur with 35 years of leadership experience in product and business development in Software Services and IT industry. He has successfully founded two startups in the domain of product development and design & implementation consultancy. He has remarkable ability in assimilation of technology, market/industry trends to building customer focused technology strategy and roadmap for the organization, visualize future needs and conceptualize innovative products and services.
He has been instrumental in setting up and operationalizing Incubation and Growth of new engineering businesses (Design Services, Product/IP Licensing); Management of Innovation programs and projects; Creation of strategic Centre of Excellences cutting across multiple business groups and providing Mentorship/leadership to engineering teams during Requirement and Architecture development.
He has earned Bachelor of Engineering in Electronics & Communications from Indian Institute of Sciences (IISc), Bengaluru in 1982 and BSc Hons. in Physics from St. Xavier's College, Ranchi in 1978.
He has authored a white paper on "Secured Intelligent Devices" for IESA.
His current focus is on bringing impactful transformations in domains such as HealthCare, Industrial Automation and Intelligent premises/buildings by contributing in solution development leveraging new technologies such as Internet of Things, Real time data analytics, Event Processing, AI/Machine Learning/Deep Learning, Augmented reality and Systems of Engagement.
---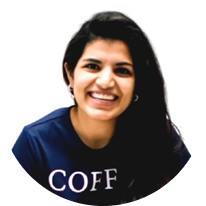 Ms. Kajal Malik
Co-founder, Reculta & PickMyWork
Kajal has a B. Tech from NIT Kurukshetra and an MBA from FMS Delhi. After graduation, she worked with Samsung R&D as a software engineer and post MBA, managed sales at Club Mahindra, driving annual revenues of 37 million USD, before taking the entrepreneurial plunge in 2017 with her first startup Reculta, a SaaS provider for campus placements and campus recruitment. Her second startup PickMyWork founded in 2019, is a gig platform providing on-demand sales force. She is the Chief Sales Officer at PickMyWork overseeing sales, marketing and business development. She is an avid traveller and loves photography.
---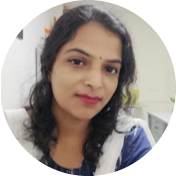 Mrs. Shuchi Priya
Director, Icare Infosystems Private Limited
Shuchi Priya has done B.E (Information Science) from Sir MVIT, Bangalore and MBA from LNMI Patna. After graduation, she has worked with Hewlett Packard, Bangalore as a Software Engineer. Post MBA she lead and managed VAS marketing team in Telenor, Bihar.
As she moved into entrepreneurship, she moved to healthcare sector. With the focus on providing benefits of technology to healthcare, providing affordable fast diagnosis in remote areas ICARE was formed.
From last 6 years Icare she is specialized in providing tele radiology services to X-Ray/CT Scan/MRI centres. ICARE is helping around 200+ small and big X-Ray/CT /MRI centres to provide fast diagnosis. ICARE started in Bihar, now it is providing service across 4 states. She had an opportunity to provide fast diagnosis during Corona times, when doctors were not reachable due to Covid restriction.
She is found of learning different forms of painting in my free time.
---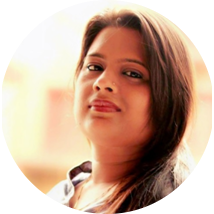 Ms. Shobha Singh
Founder, Sinem Infra Pvt. Ltd.
Ms. Shobha Singh has an impressive experience of 10+years in delivering optimum results in IT Academics and office administration. Qualified Pre Research Test for pursuing ph.D, from Magadh University, Bodhgaya, Bihar. M. Tech (IT), from Karnataka State Open University. MCA from Indira Gandhi National Open University. She has presented Paper at International conference held by BIT, Patna on the topic "enhancing clustering mechanism by DBSCAN and K Means analysis". Currently she is Managing Director at SINEM INFRA Pvt Ltd.
---
Organizers
Time

(Friday) 4:00 pm - 5:00 pm
Virtual Event Details
RUN
Event has already taken place!