2021thu26aug11:30 am1:00 pmVirtual EventOutreach Webinar for NGIS & CHUNAUTI 2.0 at Jaipur11:30 am - 1:00 pm
Event Details
About this Event
NextGen Startup Challenge Contest (CHUNAUTI – Challenge Hunt Under NGIS for Advanced Uninhibited Technology Intervention) is an online Challenge under NGIS to find the products & solutions to address the issues/challenges faced during and post pandemic situation. CHUNAUTI is looking to identify and support the solutions which can support Government, industries & public at large for their seamless operations and enabling them to face the varied difficulties & bottlenecks during and post pandemic situation.
Next Generation Incubation Scheme (NGIS) is STPI's comprehensive incubation scheme which has a vision to drive the rise of India as a Software Product Nation so as to make India a global player in development, production and supply of Innovative, Efficient and Secure Software Products (including embedded software) thus facilitating the growth across the entire spectrum of ICT sector as envisioned in the National Policy on Software Products (NPSP) – 2019.
An outreach webinar on NGIS at Jaipur is scheduled on 26th August 2021 at 1130 hours – 1300 hours through Webex platform for sensitization and awareness of the scheme amongst aspirant individual/entrepreneur/Start-up/Academician/Industry /Institute etc. It is expected that a large number of participants may join the event on the day.
Speakers & Host

Shri Devesh Tyagi
Senior Director, STPI
Shri Devesh Tyagi is Senior Director, Software Technology Parks of India (STPI). He has more than 26 years of experience in IT/ESDM sector. He has been actively involved in the promotion of IT/ESDM sector and also working for the promotion of entrepreneurship, innovation and product creation in the country. He has also been involved in various policy formations for IT/ESDM sector. Prior to joining STPI, he served National Informatics Centre (NIC) in various capacities. He has a wide range of experience in Project Management and Software development. He possesses strong technical capabilities and delivered lot of remarkable projects during this period. Dr. Tyagi has earned his B.Tech in Computer Science and Engineering from Marathawada University and Masters Degree from BITS, Pilani.
---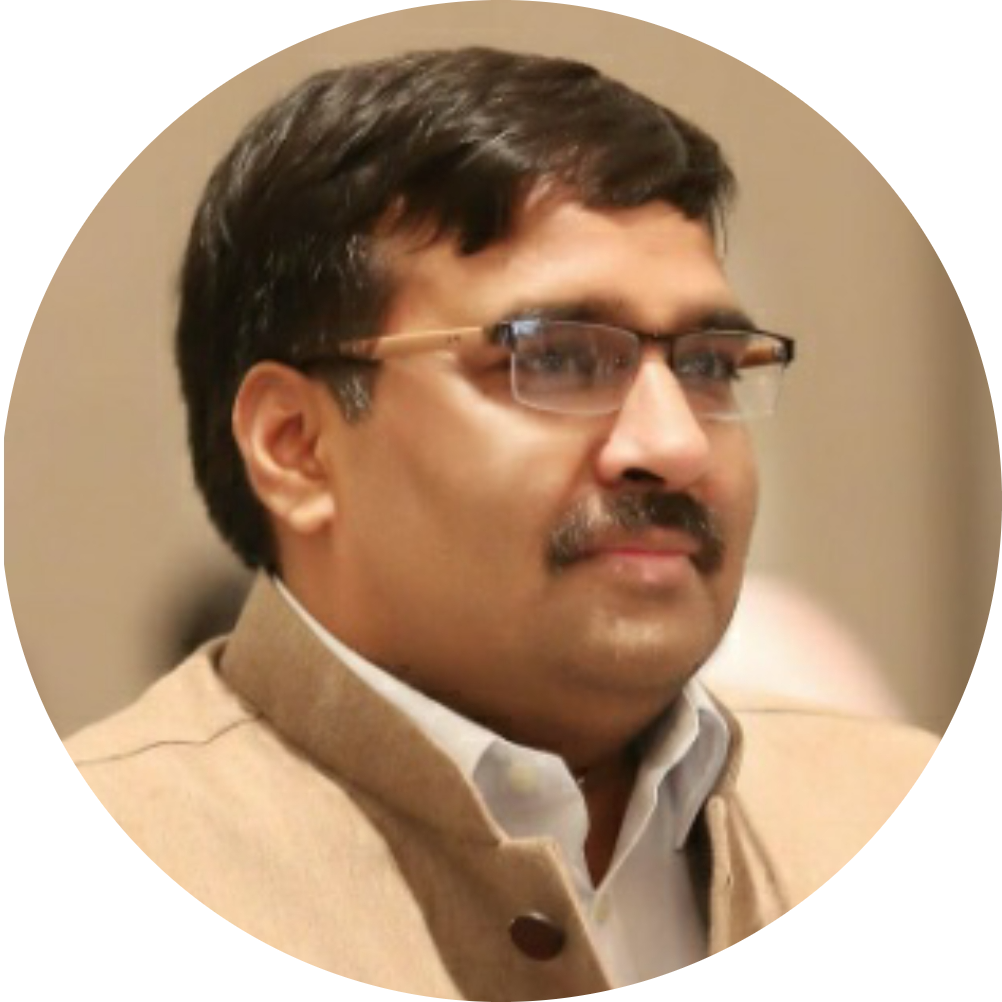 Dr. Ajay Data
Managing Director, Data group of Industries & Chief Mentor-NGIS, Jaipur
Dr Ajay Data is award winning techno commercial Founder & CEO of multiple companies focusing on Edible Oil and Information Technology. His innovation and execution of software products like XgenPlus, Spamjaoo, VideoMeet, DATAMAIL has got users world over and won multiple patents. Recently Data Xgen Technologies got global recognition for bringing first of its kind linguistic email address supporting email ID in Hindi, Gujrati, Tamil, Telugu, Marathi plus 8 more languages. Govt of India selected VideoMeet as one of the winner in innovated video conferencing soltuions. He had been investing and mentoring startups and very actively contributing to entrepreneurial eco system. He is regularly speaking on various platforms like TIE, iSpirt, IAMAI, NEN, ICANN, FICII, CII for entrepreneurship, technology and innovations. He become the first Indian to get elected as Chair of global organisation – Universal Acceptance Steering Group in 2019 and got again un opposed reelected in 2021. He is current Chairman of ASSOCHAM Rajasthan. Dr. Data is Managing Director of Data Group of Industries and sought after leader by young entrepreneurs for mentoring and guidance.
---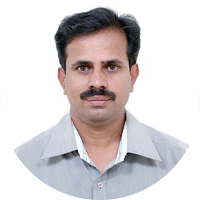 Shri Subramaniam S.R
Scientist 'F', STPI – Noida
Shri Subramaniam S.R. is an Engineering Graduate in Electronics & Communications from the Madras University. He started his career as a Testing Engineer in Electronics manufacturing industry followed by few years of Research and Development work in the area of Power Electronics.
Shri Subramaniam joined the STPI and worked in the Bangalore centre from the year 2000-2012. A hardcore Communication Engineer with a flair for Satellite Communications. He has strong expertise and vast experience in setting up of Network Operations Centre, Rooftop Satellite Earth Stations, DVB Internet Gateways, Communication System Monitoring stations, Captive Networks, Internet and International Private Leased Circuits etc. He is a diehard optimist and a forwarding looking individual.
Shri Subramaniam worked in different centres of STPI across the country and Presently posted at STPI Noida as Scientist 'F'.
---
Shri Mahavir Sharma
Chair, TiE India Angels
Shri Mahavir Sharma, a serial entrepreneur is part of umpteen businesses and social organizations and exudes passion in idea and early stage angel investing, leadership and mentoring.
He is the immediate past Chairman of TiE Global board of Trustees for the year 2020 (www.tie.org), a first Asian to achieve that position. He is also the Chairman of TiE's new initiative for investing in idea and early stage startups across India, the TiE India Angels (TIA) and also the Chairman and co-founder of Rajasthan Angels (RAIN- www.rainjaipur.co.in ) and has been a very active angel for early and idea stage companies for the last many years.
A prolific speaker, who has had the honor of being the Chairman of the Carpet Export Promotion Council (CEPC- Under the aegis of the Ministry of Textiles, Government of India) and the privilege in the past to have been on TiE Global board for 8 years during which has chaired various committees and initiatives including being the Vice-Chair for the year 2019.
In addition to be an active Angel investor he is also in the Business of Carpets, Jewellery, Marketing and Branding in a career spanning 30+ years. And in his philanthropic activities has been supporting the performing and visual arts of Rajasthan by leading in many non-profit initiatives for the last over 2 decades.
---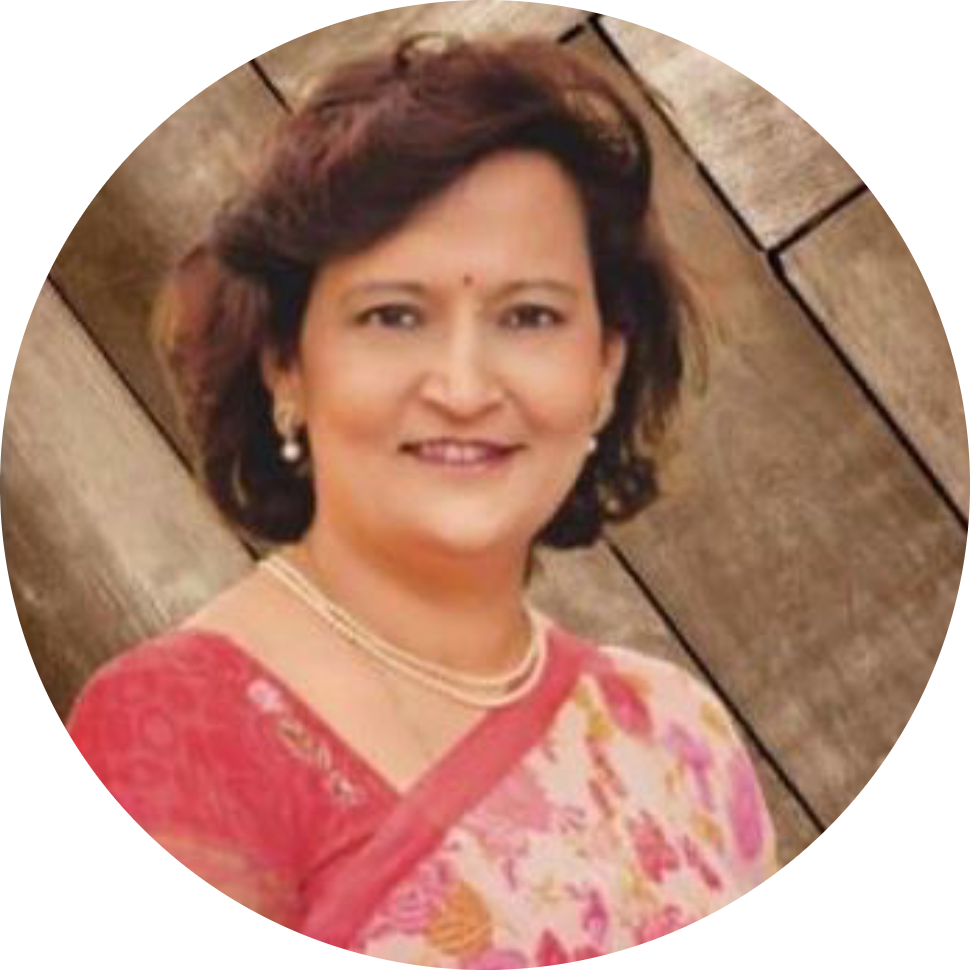 Ms. Neeta Boochra
Chairperson, Neeta Boochra Jewellery, Founder Chairperson FICCI FLO, Jaipur
Ms. Neeta Boochra is the Chairperson and Designer of her brand Neeta Boochra Jewellery -Silver Centrre which has been spreading its magic for over 100 years and is a trusted and renowned jewellery brand. Neeta Boochra Jewellery, from the House of Silver Centrre is the ultimate source for beautiful jewellery offering unique, superbly handcrafted designs.
She is the Founder-Chairperson of FICCI Ladies Organization (FICCI FLO) Jaipur and the only National President of FICCI FLO from Rajasthan.
She is the Trustee and Board Member of Talentnomics India (affiliated to TalentNomicsInc, USA).She is also associated with MGD school as an Executive Committee Member for the past 3 decades.
Ms. Neeta Boochra is the PAST NATIONAL PRESIDENT of FICCI FLO and the only National President from Rajasthan. FICCI FLO is the Women Wing of the Federation of Indian Chambers of Commerce and Industry. Executive Committee Member of SAARC Chambers Women Entrepreneur Council.
Ms. Neeta has been honoured by various awards like Rajasthan Shree, Nari Pratibha Samaan, Samaj Gaurav, Thomas Cangan Business Leadership Award, Best Product Award by SCWEC for her Jewelry Collection and "Adarsha Jain Mahila Award" by His HolinessJagadguruKarmayogiSwastishriCharukirtiBhattarakMahaswamiji at Shravanbelagola, Bangalore.
---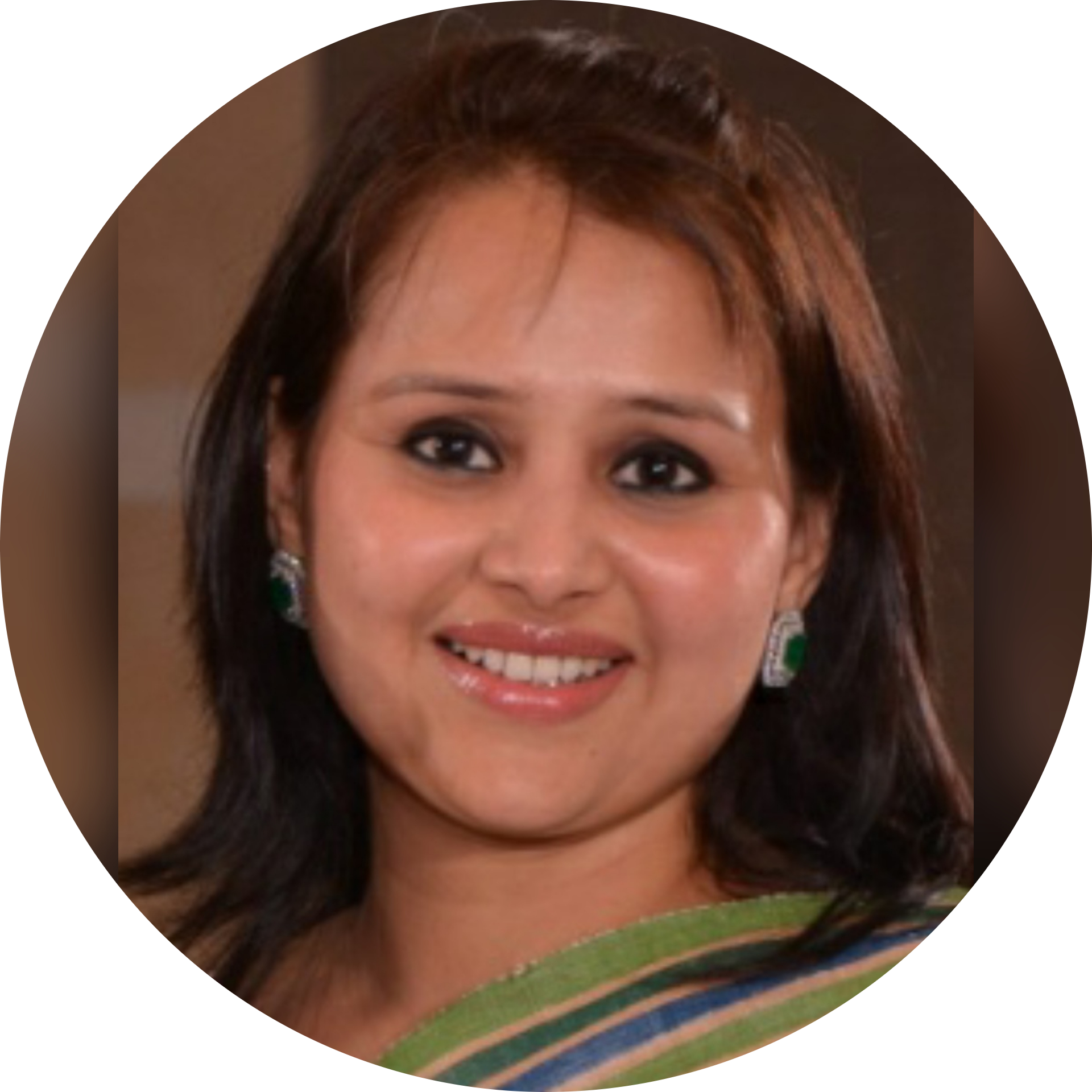 Ms. Sheenu Jhawar
Director on the Board of Apex Hospitals
Ms. Sheenu Jhawar is Director on the Board of Apex Hospitals that runs a chain of multispecialty hospitals in Rajasthan. She has also worked as a "Public Health Consultant" to the Rajasthan Govt. under a World Bank project, and as a Clinical Auditor in the National Health Service, UK.
She founded India's first Clinical Governance and Audits' consulting firm-ACE Vision Health Consultants P L. Sheenu is a charter member and on the Executive Committee of Tie Rajasthan. She is also chairing the Programs vertical at TiE, of which 'TiE Women' – a business plan pitch competition for women led start ups – is an integral part. She is also an elected member of the CII State Council and a member of it's NR Healthcare committee.
---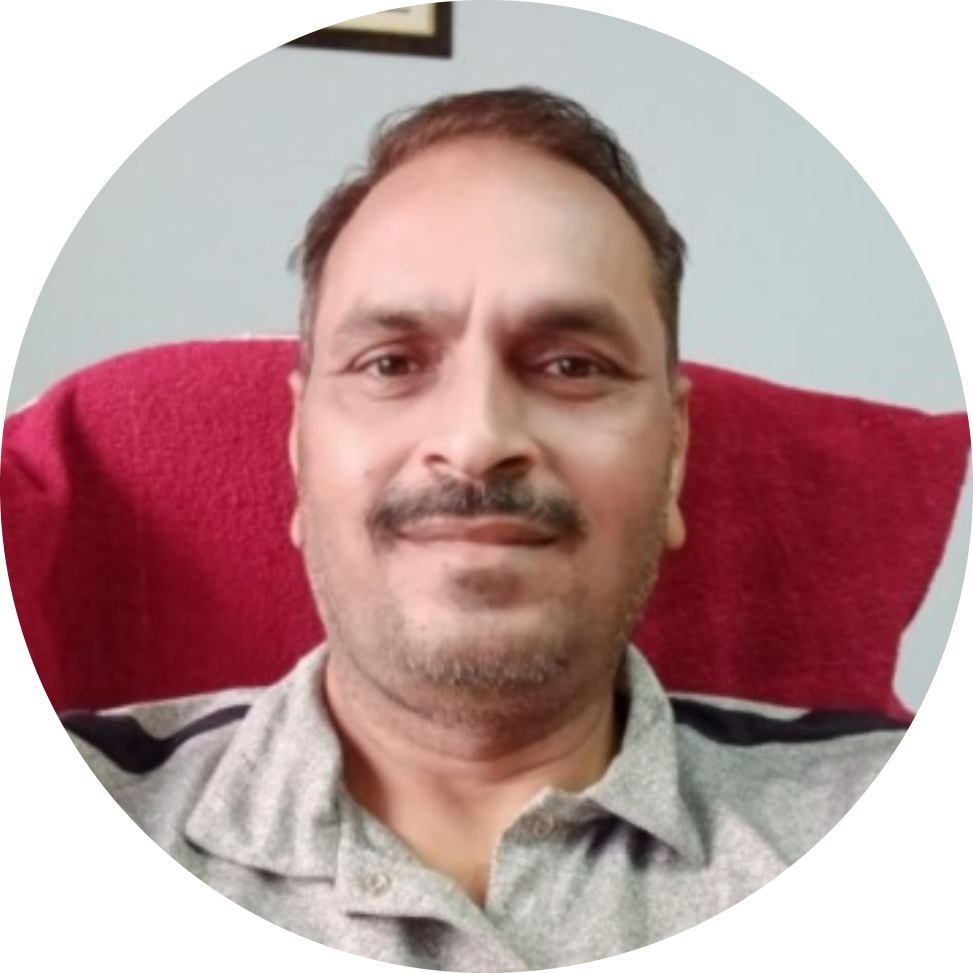 Shri Avadhesh Kumar
Additional Director & Officer In-Charge, STPI Jaipur
Shri Avadhesh Kumar is Additional Director & Officer-In-Charge, Software Technology Parks of India (STPI), Rajasthan is responsible for implementing STP & EHTP scheme in the state and has been contributing for promoting exports of Software & Services.
He has more than 21 years of experience in implementing and supporting the industry by way of STP and EHTP scheme. He has provided consultancy services for Karnataka, MP and Chhattisgarh SWAN.
He has worked for the formulation of incubation programme to promote entrepreneurship, innovation and product creation. Prior to joining STPI he was lecturer at engineering college, Belagavi. He did his Bachelor of Engineering in Electronics & Communication from Bhavnagar University and PGDM in personnel from Symbiosis Pune.
---
Organizers
Time

(Thursday) 11:30 am - 1:00 pm
Virtual Event Details
RUN
Event has already taken place!