2022fri18feb4:00 pm5:00 pmVirtual EventOutreach Webinar for NGIS & CHUNAUTI 3.0 at Patna4:00 pm - 5:00 pm
Event Details
About this Event
NGIS: Next Generation Incubation Scheme (NGIS) is STPI's comprehensive incubation scheme which has a vision to drive the rise of India as a Software Product Nation so as to make India a global player in development, production and supply of Innovative, Efficient and Secure Software Products thus facilitating the growth across the entire spectrum of ICT sector as envisioned in the National Policy on Software Products (NPSP) – 2019. STPI through CHUNAUTI 3.0 is looking to identify and support promising startups with a special focus on start-ups working on Advancing Digital Applications with Special Focus on Accessibility and give them access to networks, connects, learning and resources that are needed to build scalable, profitable and global businesses.
CHUNAUTI 3.0 is a platform where a startup gets an opportunity to solve problems through innovative solutions. The objective of this is to identity, recognize & reward aspiring and early-stage tech entrepreneurs. This platform facilitates aspiring entrepreneurs and innovators and their success through strategic networking, seed funding, mentoring, providing support for training, marketing, patenting, access to the CoE labs, tools, software and state-of-the-art incubation facility.
Speakers & Host

Shri Subodh Sachan
Director, STPI-HQ & Managing Director & CEO, STPI Next Initiatives
Subodh Sachan, Director, STPI-HQ & Managing Director & CEO, STPI Next Initiatives, is heading pan-India startup initiatives of Software Technology Parks of India (STPI) including establishment of domain specific Centres of Excellence in emerging technologies like IoT, AI, BlockChain, AR/VR etc. An IIT Roorkee and IIM Bangalore alumnus, is a senior professional from the Industry who has joined STPI as Director after working in the Industry at Global level in various capacities. He has worked in diversified areas of the technology industry, a major portion of which is into telecom & related fields. In particular, he has been part of start-ups in leadership role, right from inception to successful listing of the company (IPO). On the other side of the industry spectrum, he has also been part of senior management in MNCs and global telecom behemoths like Motorola and Nokia. He has successfully headed the Bangalore chapter of IIM Ahmedabad's Centre for Innovation Incubation and Entrepreneurship (CIIE).
---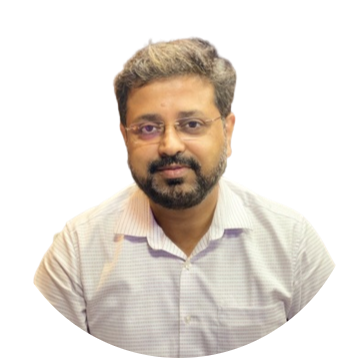 Shri Manas Ranjan Panda
Jurisdictional Director STPI-Patna
Shri Manas Ranjan Panda is the Director, STPI, Bhubaneswar who is responsible for promoting exports of Software & Services from Odisha, Bihar & Jharkhand.
Shri Manas Ranjan Panda-A Graduate in Electronics & Telecom backed with post graduate degree in management, Shri Panda has served in various capacities at STPI-Noida & STPI-Kolkata. Shri Panda is instrumental in bringing blue-chip IT companies to Bhubaneswar and plays an instrumental role in the growth IT exports from the State which recorded INR 4000 Cr plus during 2019-20. He is one of the most popular faces of Government to the IT Industry.
---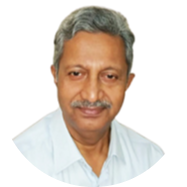 Shri Dilip Kumar Thakur
Chief Mentor – NGIS Patna, Ex-CTO, Wipro and Founder Director, DeltaLeap Pvt. Ltd.
Mr. Dilip Kumar Thakur is a strategist and entrepreneur with 35 years of leadership experience in product and business development in Software Services and IT industry. He has successfully founded two startups in the domain of product development and design & implementation consultancy. He has remarkable ability in assimilation of technology, market/industry trends to building customer focused technology strategy and roadmap for the organization, visualize future needs and conceptualize innovative products and services.
He has been instrumental in setting up and operationalizing Incubation and Growth of new engineering businesses (Design Services, Product/IP Licensing); Management of Innovation programs and projects; Creation of strategic Centre of Excellences cutting across multiple business groups and providing Mentorship/leadership to engineering teams during Requirement and Architecture development.
He has earned Bachelor of Engineering in Electronics & Communications from Indian Institute of Sciences (IISc), Bengaluru in 1982 and BSc Hons. in Physics from St. Xavier's College, Ranchi in 1978.
He has authored a white paper on "Secured Intelligent Devices" for IESA.
His current focus is on bringing impactful transformations in domains such as HealthCare, Industrial Automation and Intelligent premises/buildings by contributing in solution development leveraging new technologies such as Internet of Things, Real time data analytics, Event Processing, AI/Machine Learning/Deep Learning, Augmented reality and Systems of Engagement.
---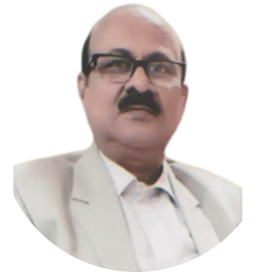 Shri Arun Kumar
Managing Director, Indian Dairy & Farms & Mentor – NGIS Patna
Mr. Arun Kumar is a Banker turned Entrepreneur. Having long experience in various areas of Banking, including Overseas assignment in UK, after retiring as General Manager from Bank of Baroda, he started his second inning as an Entrepreneur, set up an Agri related Enterprise. He is Managing Director of Indian Dairy and Farm Product Pvt Ltd, which manufactures Vermi Compost (Organic Manure)
He is member of Professional Bodies like;
All India Management Association (AIMA)
Confederation of Indian Industries (CII)
India Council of Arbitration (ICA)
Empanelled Arbitrator of NSE, BSE & Indian Council of Arbitration
He is also engaged in encouraging and mentoring of Entrepreneurship & Startups, Guest Faculty for Leadership Development and Entrepreneurship Development Program.
He is Science Graduate and Certificated Associate of Indian Institute of Bankers, He has attended various Leadership Development Program and Top Management Program in Indian School of Business, Hyderabad. He has attended various trainings and Seminars abroad also.
---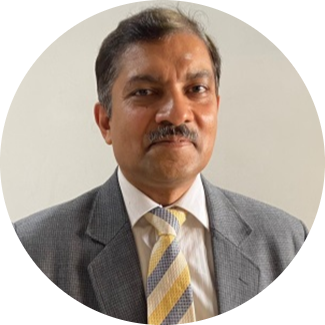 Shri Sanjay Goenka
Chartered Accountant & EXECUTIVE COMMITTEE MEMBER, BIA Venture Park
Practicing as a Chartered Accountant for last 30 years. Have knowledge & experience in field of Audit, Accounts, Direct & Indirect Taxation, Company law affairs, Project consultancy & management consultancy. Also working as financial consultant to NHAI/BSRDC for last 10 years.
Founder member secretary looking after Venture park from 2015 to 2021 (6 years) & had a technical tie up with India Angel Network and so far supported around 80 start-ups in handholding.
---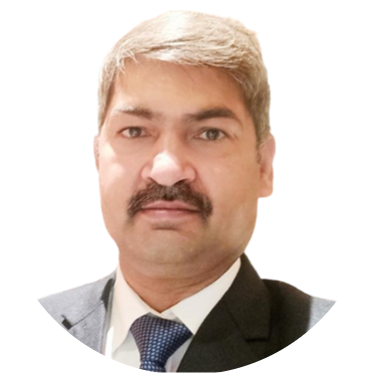 Dr. Rajesh Singh
University Librarian, Delhi University
Dr. Rajesh Singh, a Gold Medalist from Banaras Hindu University, Varanasi, has served various organizations in different professional capacities. He has served Indian School of Mines, Dhanbad, MJP Rohilkhand University, Bareilly, and Dr. RML Avadh University, Faizabad, before moving to University of Delhi. His areas of interest and specialization include Information Literacy and Competency, WWW Resources, Online Information Retrieval Techniques, Meta/Federated Searching, Academic Integrity, Citation Analysis Databases and Research Metrics including Impact Factor and h-Index etc. He has delivered invited lectures and keynote addresses in various national and international seminars, conferences, workshops, Orientation Courses, Refresher Courses and other Faculty Development Programs. He has authored two books and published widely in reputed national and international journals, seminars and conferences. He is recipient of ILA- Gidwani-Deshpandey best Academic Librarian Award 2019.
---
---
Organizers
Time

(Friday) 4:00 pm - 5:00 pm
Virtual Event Details
RUN
Event has already taken place!