Outreach Webinar for NGIS & CHUNAUTI 3.0 at Lucknow & Prayagraj
2022thu17feb11:30 amthu12:30 pmOutreach Webinar for NGIS & CHUNAUTI 3.0 at Lucknow & Prayagraj11:30 am - 12:30 pm
Event Details
About this Event
Next Generation Incubation Scheme (NGIS) is STPI's comprehensive incubation scheme which has a vision to drive the rise of India as a Software Product Nation so as to make India a global player in development, production and supply of Innovative, Efficient and Secure Software Products thus facilitating the growth across the entire spectrum of ICT sector as envisioned in the National Policy on Software Products (NPSP) – 2019.
NextGen Start-up Challenge Contest (CHUNAUTI – Challenge Hunt under NGIS for Advanced Uninhibited Technology Intervention) is a series of online Challenges under NGIS.
STPI has been strengthening the start-up ecosystem, through policies, initiatives, and creation of 360-degree ecosystem. The current digital era where technology adoption has been high in the urban, educated and high to mid income group population, the rural, less formally educated and low-income group population is still in the digital inaccessibility group. The ecosystem trends also clearly highlight that the sectors contributing significantly towards $1 Tn economy focus on the inaccessibility group. It is also seen that physically disabled population also forms a significant share of digital inaccessibility group. The inaccessibility group mostly resides in and around Tier II and III cities therefore the need is for hyper localized digital products/solution. Accordingly, to boost the localized innovations from Tier II & III cities, through CHUNAUTI 3.0 STPI is looking to identify and support promising startup working towards digital transformation & accessible products/solutions enabling equitable & inclusive growth with focus on sectors like Agriculture, Education, Healthcare & Wellness, Banking & Finance, E-commerce, and Environment etc. As in the previous contests, selected startups would be given physical infrastructure, funding assistance, access to networks, connects, learning and resources that are needed to build a scalable, profitable and global business.
Idea / Product / Solution Focus:
Digital Accessibility:
Products/Solutions for improving digital accessibility across India specifically for Persons with Disabilities (Mental Health/Speech/Visual/Hearing/Cognitive Impairment).
Digital Inclusion:
Digital Products/Solutions to enable & enhance technology adoption by general populace beyond the constraints of language barriers, digital literacy, digital resources etc.
Digital Products/Solutions to catalyse inclusion of larger populace under Govt. Schemes/Programs & Benefits (e.g., flagship pension, insurance schemes, etc.).
Digital Products/Solutions for providing access to quality content using innovative techniques in education, healthcare etc. to larger populace
Digital Products/Solutions for unique local level problems in particular sectors/domains like aquaculture, agriculture, skill etc for benefit of those sectors/domains.
Other assistive technology solution addressing a pressing need not covered above.
Speakers & Host

Shri Subodh Sachan
Director, STPI-HQ & CEO, STPI Next Initiatives
Subodh Sachan, Managing Director & CEO STPINEXT, is heading pan-India startup initiatives of Software Technology Parks of India (STPI) including establishment of domain specific Centres of Excellence in emerging technologies like IoT, AI, BlockChain, AR/VR etc. An IIT Roorkee and IIM Bangalore alumnus, is a senior professional from the Industry who has joined STPI as Director after working in the Industry at Global level in various capacities. He has worked in diversified areas of the technology industry, a major portion of which is into telecom & related fields. In particular, he has been part of start-ups in leadership role, right from inception to successful listing of the company (IPO). On the other side of the industry spectrum, he has also been part of senior management in MNCs and global telecom behemoths like Motorola and Nokia. He has successfully headed the Bangalore chapter of IIM Ahmedabad's Centre for Innovation Incubation and Entrepreneurship (CIIE).
---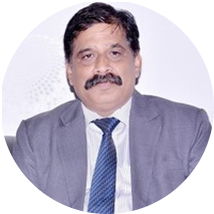 Prof. D S Yadav
Head of Department of CSE | Institute of Engineering & Technology
Dr.Divakar Singh Yadav is working as HoD of Computer Science at Institute of Engineering & Technology, Dr. APJ Abdul Kalam Technical University, Lucknow. He earlier served as Founder Director of Rajkiya Engineering College, Banda, Pro Vice-Chancellor, Uttar Pradesh Technical University, Lucknow, Director, Bundelkhand Institute of Engineering & Technology, Jhansi, Chairperson, Department of Computer Science, South Asian University, New Delhi (An university established by SAARC nations) besides serving as Head, Department of Computer Science & Engineering for two terms and Head of Training and Placement at IET Lucknow.
Born and brought up in district Etah in Uttar Pradesh, Dr.Yadav completed his primary and secondary schooling in Etah. He obtained B.Tech in Computer Engineering from G.B. Pant University of Agriculture and Technology, Pantnagar, M.Tech in Computer Science from Indian Institute of Technology, Kharagpur and Ph.D. in Computer Science from the University of Southampton, Southampton, U.K.
---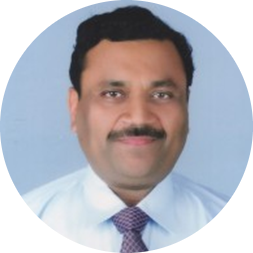 Prof. Anupam Agrawal
Professor | IT Department | Indian Institute of Information Technology – Allahabad
Dr. Anupam Agrawal is working as a Professor of Computer Science and Information Technology at Indian Institute of Information Technology Allahabad (IIIT-A) since the year 2012. Earlier he has served at IIIT-A at the posts of Assistant Professor and Associate Professor. Before joining IIIT-A in the year 2000, he was working as scientist `D' at DEAL, DRDO, Govt. of India, Dehradun where he had contributed significantly in various national level projects.
He received his M.Sc. degree in Computer Science from JK Institute of Applied Physics & Technology, University of Allahabad, Allahabad, M.Tech. degree in Computer Science and Engineering from Indian Institute of Technology Madras, Chennai and Ph.D. degree in Information Technology from Indian Institute of Information Technology (IIIT) Allahabad (in association with Indian Institute of Technology, Roorkee). He was a postdoctoral researcher at the Department of Computer Science & Technology, University of Bedfordshire (UK) during which he had contributed significantly in two major European Commission projects which were subsequently rated 'excellent' by the commission. His research interests include Computer Vision, Image & Signal Processing, Visual Computing, Machine Learning, Remote Sensing, SoftComputing and Human-Computer Interaction. He has over 130 publications related to these areas in various international & national journals and conference proceedings, has published 9 book chapters, and has co-authored three books. He is the recipient of Er. Hari Mohan Memorial Award for the best research paper by the IE (India), Lucknow in November, 2005 and other similar awards subsequently. Recently, he has received 27th Dewang Mehta National Education Award for the "Best Professor in Information Technology Studies", 2019 at Taj Lands End, Mumbai. He has received a Software copyright in May'2021 awarded by the Copyright Office, Government of India.
---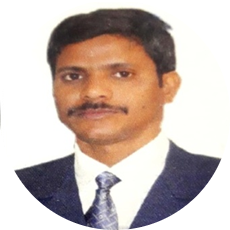 Shri Sandeep Saxena
Vice-President Assocham Lucknow Chapter
Mr. Sandeep Saxena, took over as Chairman & Managing Director of Amartech Convergence India Pvt.Ltd since more than 20 yrs . Being Director of the Company, he has nearly three decades of experience in the Telecom services with ITES sector. Being qualified with post qualifications related to the Strategic business management from IIM Kashipur. Prior to joining Amartech Convergence India Pvt.Ltd , he holds the sole proprietorship of Guys Computer . His visionary leadership and innate ability to work through complexity and focus on core issues, helped bring transformational changes in Amartech Convergence India.
Mr. Saxena has an illustrious career spanning nearly three decades in the service sector bring splendid quality changes in Amartech. It also allowed the company to keep its service cost under control with best quality services to its big telecom client companies like Jio ,Vodafone and Airtel. His sustained focus on cost reduction resulted in conceptualization of telecom services much ahead of time. Mr. Saxena has received various awards for his entrepreneurship. He has been associated with the Company since its inception as promoter. He heads the marketing and commercial relationship management departments of the Company. He is responsible for the overall working of the Company and is instrumental in making strategic decisions for the Company. Besides this, Mr. Saxena is an eminent individual and is part of various National including ASSOCHAM, LMA and Global Boards like FICCI. Presently hold the position of VP of ASSOCHAM Lucknow Chapter.
---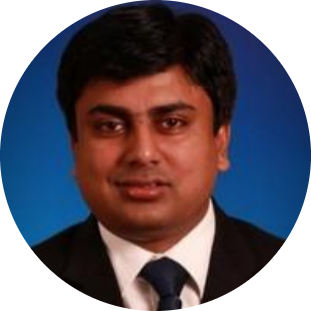 Shri Abhishek Tiwari
Associate Director KPMG(Member Policy Implementation Unit, IT & Electronics Department, GoUP)
Shri Abhishek Tiwari is having 15+ years of rich experience across industries and continents such as India, Africa, Europe and Middle East covering more than 20 countries. Ability to lead large teams and build a sustainable business to meet strategic growth objectives. He has experience across industries: Government & Public Sector, Telecommunications. Has core set in Solution expertise: Strategy, Business Process Restructuring, Enterprise Risk Management, Customer Experience, Data Analytics, and Management Audit etc. Lateral thinking and innovation: natural flair for out of box thinking and developing new concepts. Significant experience in setting up green field operations
---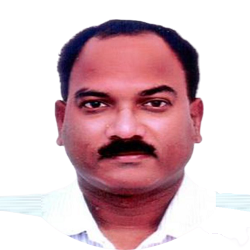 Shri Surya Kumar Pattanayak
Officer In Charge &Scientist -F STPI-Lucknow
Mr. Surya Kumar Pattanayak is having 24 + years of experience in STPI, presently working as Scientist-F and Officer-in-Charge at STPI-Lucknow. He is closely working with state government, academic Institutions and other stakeholders for the promotion of IT/ITES/ESDM industry in the UP region. Prior to Lucknow centre, he has worked in the capacity of Officer-in-Charge at different STPI centres at Rourkela, Bhubaneswar, Ranchi, and Patna.
---
---
Organizers
Time

(Thursday) 11:30 am - 12:30 pm
Virtual Event Details
RUN
Event has already taken place!