2021tue24aug3:00 pm4:30 pmVirtual EventOutreach Webinar of NGIS & CHUNAUTI 2.0 - Dehradun3:00 pm - 4:30 pm
Event Details
About this Event
Next Generation Incubation Scheme (NGIS) is STPI's comprehensive incubation scheme which has a vision to drive the rise of India as a Software Product Nation so as to make India a global player in development, production and supply of Innovative, Efficient and Secure Software Products (including embedded software) thus facilitating the growth across the entire spectrum of ICT sector as envisioned in the National Policy on Software Products (NPSP) – 2019.
NGIS is focused on 12 Tier-II locations of India viz. Agartala, Bhilai, Bhopal, Bhubaneshwar, Dehradun, Guwahati, Jaipur, Lucknow, Prayagraj, Mohali, Patna & Vijayawada. NextGen Startup Challenge Contest (CHUNAUTI – Challenge Hunt Under NGIS for Advanced Uninhibited Technology Intervention) is an online Challenge under NGIS to find the products & solutions to address the issues/challenges faced during and post pandemic situation. CHUNAUTI is looking to identify and support the solutions which can support Government, industries & public at large for their seamless operations and enabling them to face the varied difficulties & bottlenecks during and post pandemic situation.
STPI through CHUNAUTI 2.0 is looking to identify and support promising startups with a special focus on women-led start-ups working on innovative technology products & solutions in focus sectors like Education, Healthcare & Wellness, Financed, SaaS, E-commerce, Agriculture and Environment, and give them access to networks, connects, learning and resources that are needed to build scalable, profitable and global businesses.
Speakers & Host

Dr. Devesh Tyagi
Senior Director, STPI
Dr. Devesh Tyagi is Senior Director, Software Technology Parks of India (STPI). He has more than 26 years of experience in IT/ESDM sector. He has been actively involved in the promotion of IT/ESDM sector and also working for the promotion of entrepreneurship, innovation and product creation in the country. He has also been involved in various policy formations for IT/ESDM sector. Prior to joining STPI, he served National Informatics Centre (NIC) in various capacities. He has a wide range of experience in Project Management and Software development. He possesses strong technical capabilities and delivered lot of remarkable projects during this period. Dr. Tyagi has earned his B.Tech in Computer Science and Engineering from Marathawada University and Masters Degree from BITS, Pilani.
---
Shri Pankaj Gupta
Chief Mentor – NGIS Dehradun,
President, Industries Association of Uttarakhand (IAU)
Pankaj Gupta is the Co-Founder of Satya Industries and President of Industries Association of Uttarakhand (IAU). He is also the Chief Mentor of NGIS Dehradun, He has association with industrial / trade association like Industries Association of Uttarakhand, State Udyog Mitra Uttarakhand, MSME Board GoI, etc.
He has compiled various books like MSMED ACT – 2006, Labour Laws Companion, Book on Fire & Safety, Study Report on "Development road map for Uttarakhand", Report on Organizing the Unorganized Sector in Uttarakhand, VAT act, DUN & BRAD Street, Book on MSME Financial Literacy & Education Workshop.
---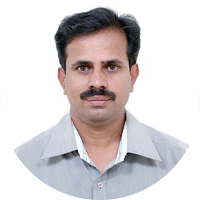 Shri Subramaniam S.R
Scientist 'F', STPI – Noida
Shri Subramaniam S.R. is an Engineering Graduate in Electronics & Communications from the Madras University. He started his career as a Testing Engineer in Electronics manufacturing industry followed by few years of Research and Development work in the area of Power Electronics.
Shri Subramaniam joined the STPI and worked in the Bangalore centre from the year 2000-2012. A hardcore Communication Engineer with a flair for Satellite Communications. He has strong expertise and vast experience in setting up of Network Operations Centre, Rooftop Satellite Earth Stations, DVB Internet Gateways, Communication System Monitoring stations, Captive Networks, Internet and International Private Leased Circuits etc. He is a diehard optimist and a forwarding looking individual.
Shri Subramaniam worked in different centres of STPI across the country and Presently posted at STPI Noida as Scientist 'F'.
---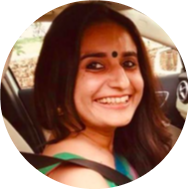 Ms. Mugdha Arora
Co Founder – CSR Liveweek and NGO Expo
Ms. Mugdha Arora has been instrumental in developing the Corporate Social Responsibility, Business Sustainability and Social Good Landscape in India and USA. She is Co Founder of Mahatma Awards, CSR Liveweek and NGO Expo, Sub Editor of CSR Good Book and Trustee of Charitnation Limited.
She is fondly called the 'CSR Woman of India' as she was part of the advocacy group for the CSR Bill which was New Companies Bill and eventually India became the first country to legally mandate corporate social responsibility on April 1, 2014
Under her leadership all Leading Corporations, Public Sector Enterprise, Non Profits, Development Sector, Schools have deeply benefitted through IPR's, Conference, Exhibition, Publications and Awards instituted under the Liveweek Umbrella in US and India
---
Ms. Ankita Gupta
Architect/Interior Designer,
Founder – Idesign Spaces
Ms. Ankita Gupta is one of the few architects who is doing the implausible work of redefining interior spaces in the realm of heritage residential and commercial sites. In times of great changes and challenges, Architect Ankita Gupta is steering to usher a stronger economy, a more equal society, and a nation more equipped with skilled workers. The 'Jagran Excellence award 2019' winner is epitome of the women empowerment culture, contributing to a fresh outlook in the transformation of India.
---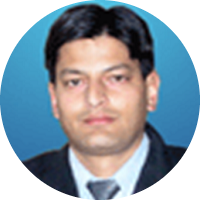 Shri Vijendra Chauhan
Chief Executive Officer
Evon Technologies Pvt. Ltd
Mr. Vijendra Chauhan is an alumnus of IIT Delhi (B. Tech. Computer Science) and JNU (M. Tech. Computer Science). Mr. Chauhan co-founded Evon Technologies in 2006. He is an expert in Team Building – Built Evon Technologies from 2 to 300 people. He has been responsible for growing the team and developing new business opportunities for Evon. He is also CTO of KOBYBO Learning, KOBYBO is a startup in Education Domain.
---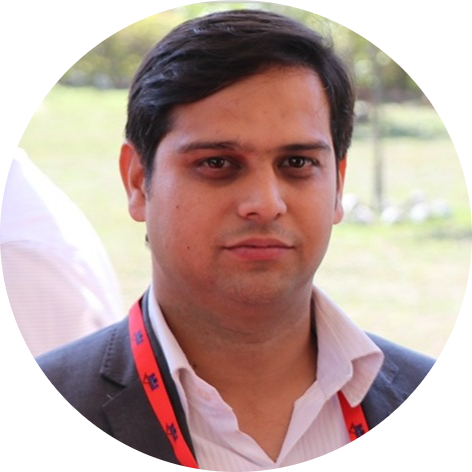 Shri Maneesh Kumar
Joint Director, STPI Dehradun
Shri Maneesh Kumar is Joint Director & OIC of STPI-Dehradun. He has done Master's In Computer Applications and MBA in Project Management. He Started his carrier as a Software Engineer in 2007. He is having a work experience of 13+ years. Presently posted at STPI Dehradun and responsible for overall operations of the center. Actively involved in implementing various schemes of STPI, Ministry of Electronics & Information Technology foe the promotion of IT/ITeS industry in the state of Uttarakhand.
---
Organizers
Time

(Tuesday) 3:00 pm - 4:30 pm
Virtual Event Details
RUN
Event has already taken place!