2021wed08sep2:45 pm4:00 pmVirtual EventOutreach-cum-Q&A session for CHUANUTI 2.0 at Mohali2:45 pm - 4:00 pm
Event Details
About this Event
An event "An Outreach-CUM-Q&A session on CHUNAUTI 2.0 UNDER NGIS" is scheduled to be organized by STPI Mohali on 8th September 2021 (Wednesday) at 02:45 PM to 04:00 PM through online mode. The event is aimed at helping/resolving the queries in completing the applications.
NGIS: Next Generation Incubation Scheme (NGIS) is STPI's comprehensive incubation scheme which has a vision to drive the rise of India as a Software Product Nation so as to make India a global player in development, production and supply of Innovative, Efficient and Secure Software Products thus facilitating the growth across the entire spectrum of ICT sector as envisioned in the National Policy on Software Products (NPSP) – 2019. STPI through CHUNAUTI 2.0 is looking to identify and support promising startups with a special focus on women-led start-ups working on innovative technology products & solutions in focus sectors like Education, Healthcare & Wellness, Financed, SaaS, E-commerce, Agriculture and Environment, and give them access to networks, connects, learning and resources that are needed to build scalable, profitable and global businesses.
CHUNAUTI 2.0 is a platform where a startup gets an opportunity to solve problems through innovative solutions. The objective of this is to identity, recognize & reward aspiring and early-stage tech entrepreneurs. This platform facilitates aspiring entrepreneurs and innovators and their success through strategic networking, seed funding, mentoring, providing support for training, marketing, patenting, access to the CoE labs, tools, software and state-of-the-art incubation facility.
Speakers & Host

Shri Ajay P. Shrivastava
Director & OIC, STPI-Mohali
Sh. Ajay P. Shrivastava has done his Engineering in Electronics in the year 1995 from Pt. Ravi Shankar University, Raipur (C.G. state) & M.S. from BITS, Pilani (Rajasthan). Worked for 2 years in the System house of Siemens as a programmer in the area of Industrial Automation Division. In 1998, Joined as a Assistant Director in Software Technology Parks of India, Ministry of Communication & Information Technology, Govt. of India. In sequence to continued support to the Startups of IT industry, Software Technology Parks of India (STPI) soft launched NEURON, a Centre of Excellence (CoE) in Data Analytics (Big Data), Artificial Intelligence (AI), Internet of Things (IoT) and Audio Visual Gaming (AVG) and also launched Open Challenge at STPI Incubation Centre, Mohali in association with Ministry of Electronics and Information Technology (MeitY), Government of Punjab, Indian School of Business (ISB), IKG Punjab Technical University (IKGPTU), IIT Ropar, TiE Chandigarh and Chandigarh Angel Network.
His area of expertise is IP Networking with Global routing, Network Security, Data Center, Open Source Product Development, Ubiquitous Computing & Mentoring young entrepreneur in the field of Information Technology.
---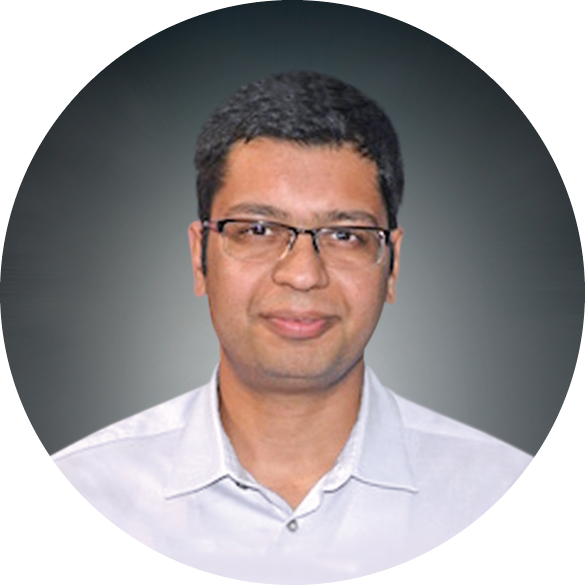 Shri Jitin Talwar
Founder & CEO, TT Consultants, Mohali and President TiE Chandigarh
Shri Jitin Talwar is a globally recognised serial Tech-Entrepreneur, innovator, and Patent Attorney. He is a founder of three companies. His company TT consultants employs over 200 professionals in five countries and has operations across the globe.
His other company, XLPAT, is creating pioneering in applying AI/ML and NLP to legal-tech, innovation and intellectual property and thus driving fundamental change in technology creation and commercialisation.
He also advises several organisations and governments o Intellectual Property strategies, innovation creation, management, and commercialisation.
---

Ms. Ritika Singh
Founder & CEO, Kontent Factory
Ritika is a Content Writer, Blogger, Editor, Ghost Writer, Digital and Brand Strategist. She is also an avid Entrepreneurship Evangelist. She is the Founder and CEO of Kontent Factory, and creating business oriented, impactful and relevant content is her forte.
Ritika is Gen Secretary of the TiE Chandigarh Chapter, and the Ex-Chairperson for TiE Women Chandigarh. She was also a part of the Steering Committee of the TiE Young Entrepreneurs (TYE) Session of 2019.
Ritika is also a Champion at Sheroes – the largest social/business networking app for women. She is a Board Member of the Prasanchetas Foundation.
---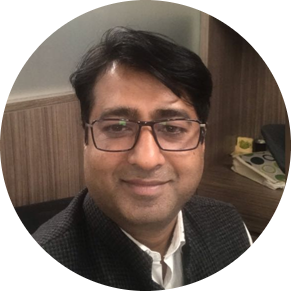 Shri Sanjay Kumar
Additional Director, STPI – Noida
Shri Sanjay Kumar is Additional Director, STPI Noida. He is having 21 years of experience in academia and government organizations. Currently he is handling establishment of COE (Centre of Entrepreneurship), ISO, project management Consultancy under Noida Jurisdiction. He has done B. Tech, M. Tech and MBA.
---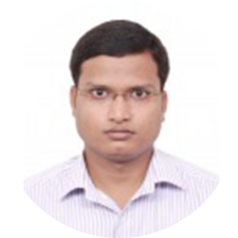 Shri Amit Kumar Verma
Joint Director, STPI – HQ
Shri Amit Kumar Verma, Joint Director, STPI – HQ is working on Start-up initiatives and Centers of Entrepreneurship (CoEs). He has 12+ years of rich experience in supporting IT industry, Government and Start-ups. He has managed to implement more than 10 e-Governance projects in different domains. He holds B. Tech degree in Computer Science & Engineering.
---
Organizers
Time

(Wednesday) 2:45 pm - 4:00 pm
Virtual Event Details
RUN
Event has already taken place!