Outreach-cum-Q&A session for CHUANUTI 2.0 at Bhopal
2021tue07sep3:00 pmtue4:00 pmOutreach-cum-Q&A session for CHUANUTI 2.0 at Bhopal3:00 pm - 4:00 pm
Event Details
About this Event
NextGen Startup Challenge Contest (CHUNAUTI – Challenge Hunt Under NGIS for Advanced Uninhibited Technology Intervention) is an online Challenge under NGIS to find the products & solutions to address the issues/challenges faced during and post pandemic situation. CHUNAUTI is looking to identify and support the solutions which can support Government, industries & public at large for their seamless operations and enabling them to face the varied difficulties & bottlenecks during and post pandemic situation.
Next Generation Incubation Scheme (NGIS) is STPI's comprehensive incubation scheme which has a vision to drive the rise of India as a Software Product Nation so as to make India a global player in development, production and supply of Innovative, Efficient and Secure Software Products (including embedded software) thus facilitating the growth across the entire spectrum of ICT sector as envisioned in the National Policy on Software Products (NPSP) – 2019.
An outreach webinar cum Q&A session on NGIS CHUNAUTI 2.0 for STPI Bhopal is scheduled on 7th September 2021 from 3:00 PM to 4:00 PM through Webex platform for dissemination, awareness of the scheme among draft applicant, individual/entrepreneur/Start-up.
Speakers & Host

Dr. Omkar Rai
Director General, STPI
Dr. Omkar Rai is Director General, Software Technology Parks of India (STPI) which is the premier government organization working for the promotion of IT/ITES/ESDM industry in India. Dr. Rai has contributed immensely in repositioning STPI with focus on Innovation and dispersal of IT/ESDM industry beyond metros. He brings over 25 years of experience in IT/ESDM sector having unique distinction of working very closely with government and IT/ESDM industry. He has been instrumental in formulating an appropriate interface among Industry, Academia and IT/ESDM Industry. He is working for the formulation of Incubation program and Centres of Excellence (CoEs) for IT/ESDM sector to promote startups, entrepreneurship, innovation and software product creation in the country.
---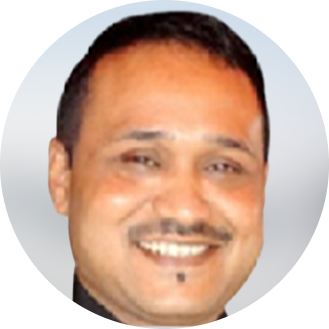 Shri Atul Bharat
Group Director- Acropolis Group of Institutes- Indore (M.P.)
Shri Atul N Bharat is Group Director of Acropolis Group of Institutions – Indore. Shri Bharat is the recipient of Governor Award- IES Teachers Excellence Award . 2011 M.P for outstanding contribution for employment generation in the State. He is a member of Steering Committee of CII West Region for Employability Skill Development and MSME IP Facilitation Centre (IPFC) in MP. He along with his team has bagged many prestigious awards in the field of Entrepreneurship and Start-up ecosystem. Shri Bharat holds a strong network with more than 200 companies in Technology, Engineering and Management. He is among First 20 Certified Entrepreneurship Educator from Standford TVP, IIM Bengaluru. He was from the First batch of Certified Entrepreneurship Course Developer from ISB Hyderabad. He is currently working with London Business school & Gold man sachs on social initiative of developing 10000 woman entrepreneurs across globe with NEN in India. His Focus area includes Idea Generation & Validation, Opportunity Evaluation, Feasibility analysis, Marketing & Branding, Scalability, Customer Service , Acquisition & Retention.
---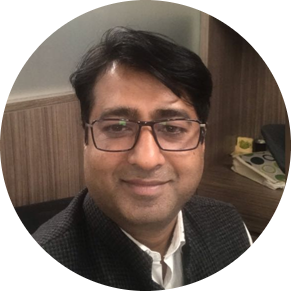 Shri Sanjay Kumar
Additional Director, STPI – Noida
Shri Sanjay Kumar is Additional Director, STPI Noida. He is having 21 years of experience in academia and government organizations. Currently he is handling establishment of COE (Centre of Entrepreneurship), ISO, project management Consultancy under Noida Jurisdiction. He has done B. Tech, M. Tech and MBA.
---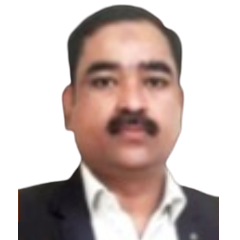 Shri S.H. Abbas Mehdi
Joint Director & OIC, STPI MP

---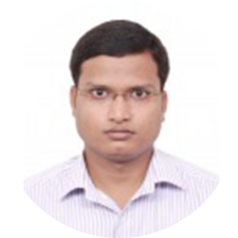 Shri Amit Kumar Verma
Joint Director, STPI – HQ
Shri Amit Kumar Verma, Joint Director, STPI – HQ is working on Start-up initiatives and Centers of Entrepreneurship (CoEs). He has 12+ years of rich experience in supporting IT industry, Government and Start-ups. He has managed to implement more than 10 e-Governance projects in different domains. He holds B. Tech degree in Computer Science & Engineering.
---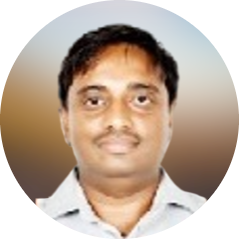 Shri Sanjay Kumar Verma
Joint Director, STPI – Indore
---
Organizers
Time

(Tuesday) 3:00 pm - 4:00 pm
Virtual Event Details
RUN
Event has already taken place!