Inauguration of Next Generation Incubation Scheme (NGIS) and Launch of CHUNAUTI NextGen Start-up Challenge under NGIS for Patna
2020fri28aug1:30 pmfri6:00 pmInauguration of Next Generation Incubation Scheme (NGIS) and Launch of CHUNAUTI NextGen Start-up Challenge under NGIS for Patna1:30 pm - 6:00 pm
Event Details
About this Event
About: Next Generation Incubation Scheme (NGIS) is STPI's comprehensive incubation scheme which has a vision to drive the rise of India as a Software Product Nation, so as to make India a global player in development, production and supply of Innovative, Efficient and Secure Software Products (including embedded software) ,thus facilitating the growth across the entire spectrum of ICT sector. as envisioned in the National Policy on Software Products (NPSP) – 2019.
NGIS is focused on 12 Tier-II locations of India viz. Agartala, Bhilai, Bhopal, Bhubaneshwar, Dehradun, Guwahati, Jaipur, Lucknow, Prayagraj, Mohali, Patna & Vijayawada.
NextGen Startup Challenge Contest (CHUNAUTI – Challenge Hunt Under NGIS for Advanced Uninhibited Technology Intervention) is an online Challenge under NGIS to find the products & solutions to address the issues/challenges faced during and post pandemic situation. CHUNAUTI is looking to identify and support the solutions which can support Government, industries & public at large for their seamless operations and enabling them to face the varied difficulties & bottlenecks during and post pandemic situation.
Speakers & Host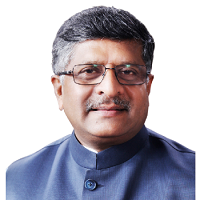 Shri Ravi Shankar Prasad
Hon'ble Minister of Electronics & IT, Communications and Law & Justice, Govt. of India
---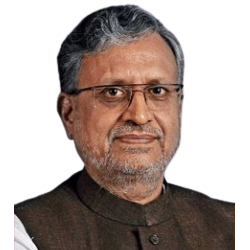 Shri Sushil Kumar Modi
Hon'ble Deputy Chief Minister of Bihar
---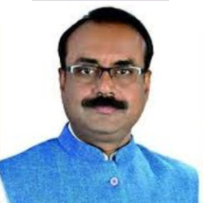 Shri Sanjeev Chaurasia
Hon'ble MLA (Digha)
---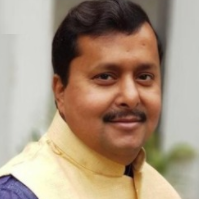 Shri Nitin Nabin
Hon'ble MLA (Bankipur)
---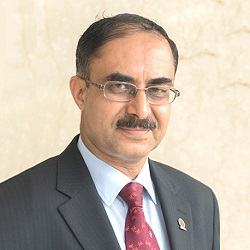 Shri Ajay Prakash Sawhney
Secretary, Ministry of Electronics & IT, Govt. of India
---

Dr. Omkar Rai
Director General | Software Technology Parks of India , Delhi , India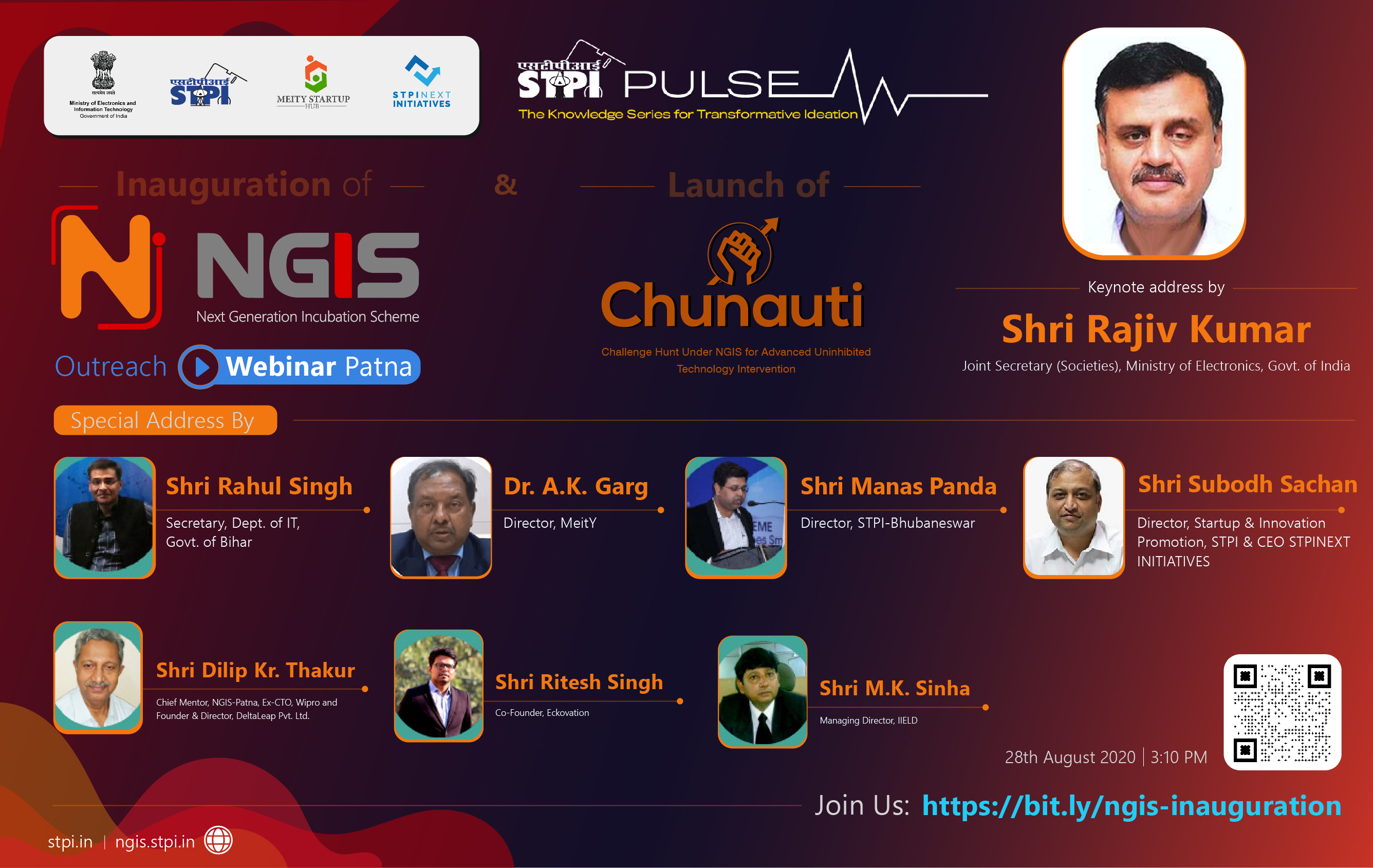 Interactive Knowledge Exchange & Outreach Session
Keynote Address by
---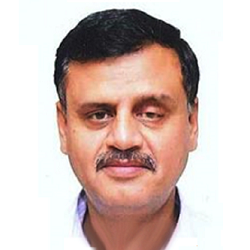 Shri Rajiv Kumar
Joint Secretary (Societies), Ministry of Electronics, Govt. of India
Special Address by
---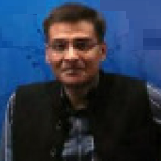 Shri Rahul Singh
Secretary, Dept. of IT, Govt. of Bihar
---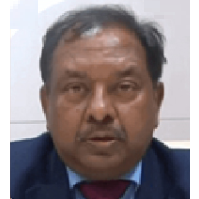 Dr. A.K. Garg
Director MeitY
---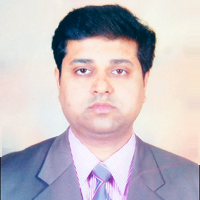 Shri Manas Panda
Director, STPI-Bhubaneswar
---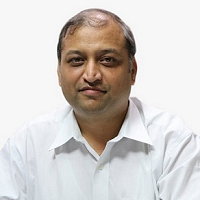 Shri Subodh Sachan
Director, Startup & Innovation Promotion, STPI & CEO STPINEXT INITIATIVES
---
Shri Dilip Kr. Thakur
Chief Mentor – NGIS Patna, Ex-CTO, Wipro and Founder Director, DeltaLeap Pvt. Ltd.
---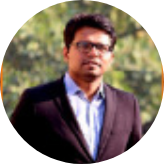 Shri Ritesh Singh
Co-Founder, Eckovation
---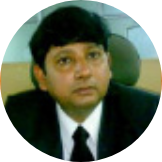 Shri M.K. Sinha
Managing Director, IIELD
---
---
Time

(Friday) 1:30 pm - 6:00 pm
Virtual Event Details
RUN
Event has already taken place!