2021fri13aug3:00 pm4:00 pmVirtual EventEnabling WOMEN Entrepreneurs to Co-Author the Innovation Growth Story of India3:00 pm - 4:00 pm Event Organized By: Software Technology Parks of India
Event Details
About this Event
Next Generation Incubation Scheme (NGIS) is STPI's comprehensive incubation scheme which has a vision to drive the rise of India as a Software Product Nation so as to make India a global player in development, production and supply of Innovative, Efficient and Secure Software Products (including embedded software) thus facilitating the growth across the entire spectrum of ICT sector as envisioned in the National Policy on Software Products (NPSP) – 2019.
NGIS is focused on 12 Tier-II locations of India viz. Agartala, Bhilai, Bhopal, Bhubaneshwar,
Dehradun, Guwahati, Jaipur, Lucknow, Prayagraj, Mohali, Patna & Vijayawada.
NextGen Startup Challenge Contest (CHUNAUTI – Challenge Hunt Under NGIS for Advanced Uninhibited Technology Intervention) is an online Challenge under NGIS to find the products & solutions to address the issues/challenges faced during and post pandemic situation. CHUNAUTI is looking to identify and support the solutions which can support Government, industries & public at large for their seamless operations and enabling them to face the varied difficulties & bottlenecks during and post pandemic situation.
STPI through CHUNAUTI 2.0 is looking to identify and support promising startups with a special focus on women-led start-ups working on innovative technology products & solutions in focus sectors like Education, Healthcare & Wellness, Financed, SaaS, E-commerce, Agriculture and Environment, and give them access to networks, connects, learning and resources that are needed to build scalable, profitable and global businesses.
Speakers & Host

Dr. Devesh Tyagi
Senior Director, STPI
Dr. Devesh Tyagi is Senior Director, Software Technology Parks of India (STPI). He has more than 26 years of experience in IT/ESDM sector. He has been actively involved in the promotion of IT/ESDM sector and also working for the promotion of entrepreneurship, innovation and product creation in the country. He has also been involved in various policy formations for IT/ESDM sector. Prior to joining STPI, he served National Informatics Centre (NIC) in various capacities. He has a wide range of experience in Project Management and Software development. He possesses strong technical capabilities and delivered lot of remarkable projects during this period. Dr. Tyagi has earned his B.Tech in Computer Science and Engineering from Marathawada University and Masters Degree from BITS, Pilani.
---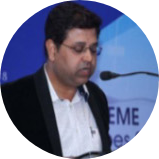 Shri Manas Ranjan Panda
Director, STPI-Bhubaneswar
Shri Manas Ranjan Panda is the Director, STPI, Bhubaneswar which is responsible for promoting exports of Software & Services from Odisha, Bihar & Jharkhand.A Graduate in Electronics & Telecom backed with post graduate degree in management, Shri Panda has served in various capacities at STPI-Noida & STPI-Kolkata. Shri Panda is instrumental in bringing blue-chip IT companies to Bhubaneswar and plays an instrumental role in the growth IT exports from the State which recorded INR 4000 Cr plus during 2019-20. He is one of the most popular faces of Government to the IT Industry.
---
Shri Rajesh Ram Mishra
Chief Mentor, NGIS, Bhubaneswar
Shri Rajesh Ram Mishra is a business leader having over 34 years of global experience in IT and high tech industries across multiple domains. Since beginning of 2020, Rajesh is advising start ups, social ventures and incubators. His areas of interest include Medtech, Agritech, SAAS, HPC, AI and Intelligent Electronics. Prior to it, as President of India Electronics and Semiconductor Association, he worked towards enabling India to be the leader in Electronic Systems Design and Manufacturing (ESDM) through successful collaboration of industry, academia & government, building a vibrant ecosystem for startups and right skilling of technical workforce. He was board member of ESSCI and committee member of Karnataka Vision Group on IT. Rajesh helped establish SFAL, a fabless startup incubator in collaboration with Govt. of Karnataka and Electropreneur Park at Bhubaneswar in partnership with STPI
---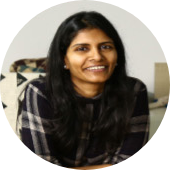 Ms. Aditi Pany
Founder & CEO QALARA
Ms. Aditi Pany is the Founder CEO-Qalara with expertise in cross border wholesale ecommerce , has Leadership Experience in Fashion eCommerce , P&L, Product Management, Supply Chain, Customer Operations . She held the position of Chief Operating Officer at Ajio, Reliance Trends. She has expertise & multi-functional experience in scaled brick-and-mortar retail. She completed her B. Engineering from BITS, Pilani & MBA from Stanford Graduate School of Business and is into Consumer & Development Economic Research , Social Enterprise across Education and Healthcare and has keen interest in contemporary and traditional Art and Design.
---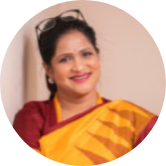 Dr. Lopamudra Priyadarshini
GM, Sustainability & CR, HINDALCO
Currently working with Aditya Birla Group as General manager Sustainability and was with Sonalika Tractors where she was running various CSR projects focusing on all round development of society affecting more than 3 lakh beneficiaries. She has extensive experience on collaborating with European countries and currently would like to take up projects involving sustainable development work in the rural regions of Odisha. Successful in developing and deploying measurable CSR and employee management practices to strategically engage firm assets – resources (people and money) and technology. She oversees and directs the development and implementation of strategic communications and PR in multiple mediums.
---
Ms. Sanjukta Badhai
Evangelist, Startup Odisha
Currently working as Evangelist @Startup Odisha MSME Department Govt. Of Odisha. Prior to this she was the Chief Operating Officer at KIIT Technology Business Incubator. She also is a Super Mentor to Wadhwani Global Foundation's Venture Fastrack Program(VFT), Supported by AIM, NITI Aayog and Bill & Melinda Gates Foundation. Has extensive experience in supporting four (4) Atal Incubation Center (AIC) Incubators in program development and Incubation management under AIM – iCREST– an Incubator and in Capabilities enhancement program for a Robust Ecosystem focused on creating high performing Startups.
---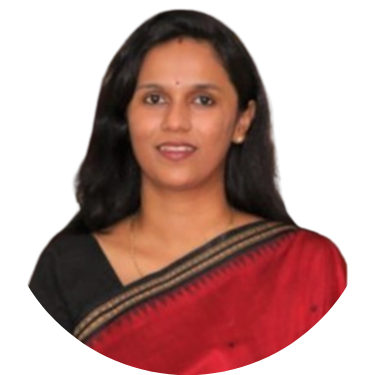 Ms. Lopa Mishra Jana
COO, EP-Bhubaneswar
Ms. Lopa Mishra Jana is Currently working as the COO/HoC of Electropreneur Park, Bhubaneswar , STPINEXT. She has over 15 years of experience in diverse spectrum of areas as well as organisations in the national and international realm. She has Graduate & Post graduate degrees in Engineering and Business Management. She is an experienced Entrepreneur with strong business development professional focused in Global Business Management from Indian Institute of Management, Calcutta. Skilled in Operations & Management, currently into developing and executing inbound strategies.
---
Time

(Friday) 3:00 pm - 4:00 pm
Virtual Event Details
RUN
Event has already taken place!
Organizer