2022thu17feb3:00 pm4:00 pmVirtual EventOutreach Webinar for NGIS & CHUNAUTI 3.0 at Mohali3:00 pm - 4:00 pm
Event Details
About this Event
An event "An Outreach-CUM-Q&A session on CHUNAUTI 3.0 UNDER NGIS" is scheduled to be organized by STPI Mohali on 17th February 2022 (Thursday) at 03:00 PM to 04:00 PM through online mode. The event is aimed at helping/resolving the queries in completing the applications.
NGIS: Next Generation Incubation Scheme (NGIS) is STPI's comprehensive incubation scheme which has a vision to drive the rise of India as a Software Product Nation so as to make India a global player in development, production and supply of Innovative, Efficient and Secure Software Products thus facilitating the growth across the entire spectrum of ICT sector as envisioned in the National Policy on Software Products (NPSP) – 2019. STPI through CHUNAUTI 3.0 is looking to identify and support promising startups with a special focus on start-ups working on Advancing Digital Applications with Special Focus on Accessibility and give them access to networks, connects, learning and resources that are needed to build scalable, profitable and global businesses.
CHUNAUTI 3.0 is a platform where a startup gets an opportunity to solve problems through innovative solutions. The objective of this is to identity, recognize & reward aspiring and early-stage tech entrepreneurs. This platform facilitates aspiring entrepreneurs and innovators and their success through strategic networking, seed funding, mentoring, providing support for training, marketing, patenting, access to the CoE labs, tools, software and state-of-the-art incubation facility.
Speakers & Host

Shri Subodh Sachan
Director, STPI-HQ & CEO, STPI Next Initiatives
Subodh Sachan, Managing Director & CEO STPINEXT, is heading pan-India startup initiatives of Software Technology Parks of India (STPI) including establishment of domain specific Centres of Excellence in emerging technologies like IoT, AI, BlockChain, AR/VR etc. An IIT Roorkee and IIM Bangalore alumnus, is a senior professional from the Industry who has joined STPI as Director after working in the Industry at Global level in various capacities. He has worked in diversified areas of the technology industry, a major portion of which is into telecom & related fields. In particular, he has been part of start-ups in leadership role, right from inception to successful listing of the company (IPO). On the other side of the industry spectrum, he has also been part of senior management in MNCs and global telecom behemoths like Motorola and Nokia. He has successfully headed the Bangalore chapter of IIM Ahmedabad's Centre for Innovation Incubation and Entrepreneurship (CIIE).
---

Shri Sameer Jain
Founder & CEO, Net Solutions, Chandigarh
Sh. Sameer Jain is an entrepreneur with over 20 years of professional experience in the technology sector, with a focus on Digital Transformation and Customer Experience. Featured in global publications such as The Wall Street Journal, Entrepreneur and Inc magazines.
---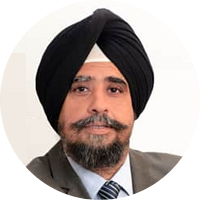 Shri Munish Jauhar
Founder & CEO, GrayCell Technologies
As the CEO/Founder of GrayCell Technologies, Munish Jauhar has been living the tech dream. Post his Masters in Computer Applications from Panjab University, Chandigarh, India, an enriching stint with Quark Media House as Product Manager and a US-based start-up, Jauhar moved to the next level. To satisfy the entrepreneurial fire in his belly, he took the risk and set up GrayCell Technologies in 2004. Today, GrayCell Technologies Exports has grown exponentially servicing an ever increasing list of Global 2000 clients. The team has swelled to a formidable force of highly skilled professionals.
---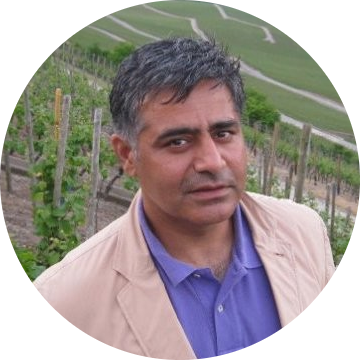 Shri Rajesh Sawhney
Founder & CEO, GSF Accelerator
Rajesh is a serial entrepreneur and business builder who has set-up multiple successful businesses over the last two decades. Rajesh is the founder of GSF, India's leading multi-city Tech-Startup Accelerator for the brightest tech startups in India. GSF provides tech startups mentorship from celebrated digital founders, initial capital and global exposure.
---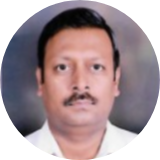 Shri Ajay P. Shrivastava
Scientist 'F' and Centre Head, STPI-Mohali
Sh. Ajay P. Shrivastava has done his Engineering in Electronics in the year 1995 from Pt. Ravi Shankar University, Raipur (C.G. state) & M.S. from BITS, Pilani (Rajasthan). Worked for 2 years in the System house of Siemens as a programmer in the area of Industrial Automation Division. In 1998, Joined as a Assistant Director in Software Technology Parks of India, Ministry of Communication & Information Technology, Govt. of India. In sequence to continued support to the Startups of IT industry, Software Technology Parks of India (STPI) soft launched NEURON, a Centre of Excellence (CoE) in Data Analytics (Big Data), Artificial Intelligence (AI), Internet of Things (IoT) and Audio Visual Gaming (AVG) and also launched Open Challenge at STPI Incubation Centre, Mohali in association with Ministry of Electronics and Information Technology (MeitY), Government of Punjab, Indian School of Business (ISB), IKG Punjab Technical University (IKGPTU), IIT Ropar, TiE Chandigarh and Chandigarh Angel Network.
His area of expertise is IP Networking with Global routing, Network Security, Data Center, Open Source Product Development, Ubiquitous Computing & Mentoring young entrepreneur in the field of Information Technology.
---
---
Organizers
Time

(Thursday) 3:00 pm - 4:00 pm
Virtual Event Details
RUN
Event has already taken place!